Habib University hosted the Mashooqullah family on February 27, 2018, for the agreement signing ceremony recognizing a new legacy space dedicated to the appreciation and advancement of musical pursuits at the university. Titled the "Khawaja Mashooqullah Music Room", the space will feature two practice rooms, a storage space for musical instruments, an administrative office, and an open performance area.
Born in Dhaka in 1925, Khawaja Mashooqullah was the grandson of Nawab Ahsanullah, a great patron of the arts, and a poet and philanthropist at heart. The family wishes to continue its legacy of supporting music in the region. The Mashooqullah family has a tradition of supporting philanthropic causes which has continued with every new generation.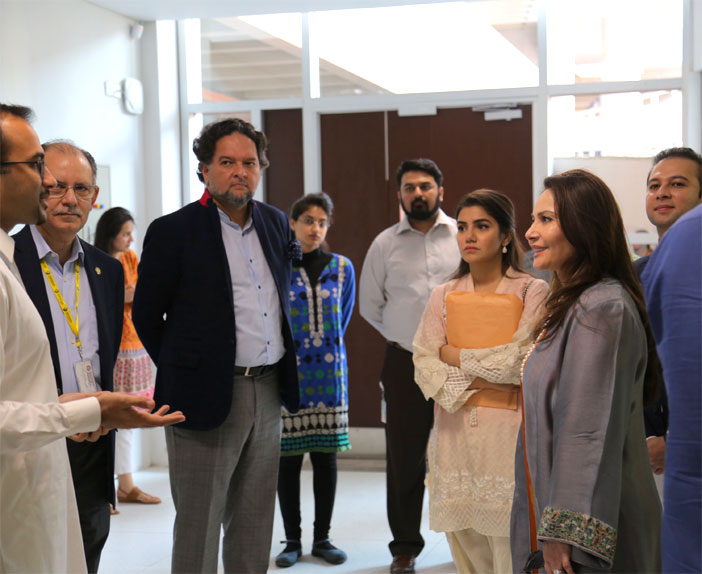 In attendance were Mr. Khawaja Munir Mashooqullah, his wife Dr. Zeelaf Munir, his brothers Mr. Khawaja Murad Mashooqullah, and Mr. Khawaja Murtaza Mashooqullah. Mr. Munir's sons were also in attendance to mark this occasion. The family was received at Habib University by the CEO, HUF Mr. Parvez Ghias.
Mr. Wasif Rizvi, President HU, shared a presentation on the ethos and story of Habib University where he shared how Habib University actively looked towards helping the less privileged of society through its various programs. Mr. Yousuf Kerai, Lecturer School of Science & Engineering, conducted a presentation sharing the importance of music and its scientific roots in mathematics. He shared accompanying music which captivated the attendees.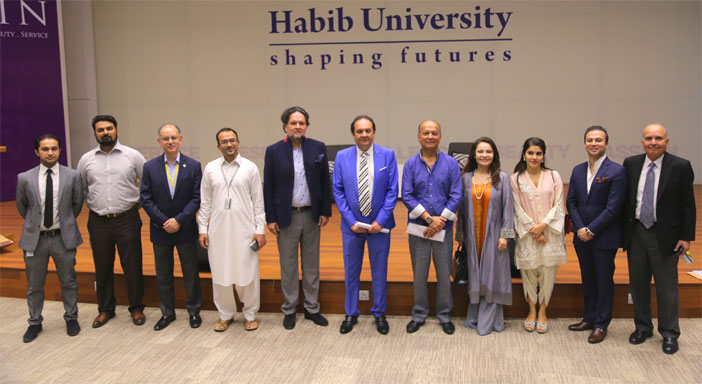 Following the presentations, the family was provided a campus tour where they visited the legacy space. They were shown a virtual representations of the space and how it would be used by students, faculty, and aficionados of music. The family conducted the agreement signing ceremony as Mr. Khawaja Munir Mashooqullah, Mr. Parvez Ghias, and Mr. Wasif Rizvi began arrangements for the legacy space naming and preparation.