Over the next two years, I will be studying International Master in South European Studies (EUROSUD) at University of Glasgow, Autonomous University of Madrid, and National and Kapodistrian University of Athens through Erasmus Mundus Scholarship. My study track will focus on the refugee crisis in the Mediterranean from a gendered perspective. I found my calling as a result of my intense interest in Europe, my undergraduate education at Habib University, and my professional work experience.
My Academic Interest and Fascination with Europe
As a child, I was fascinated with the horseshoe shape of Italy and the mythological stories of ancient Greece. Later in life, as an undergraduate student in Social Development and Policy at Habib University, I had the opportunity to explore the liberal arts and became interested in Europe's complex international development issues.
I fell in love with authors like Ismail Kadare thanks to courses like 'Urdu and Global Voices: Translations of Modern Fiction & Poetry' taught by Afzal Sahab (AKA Afzal Ahmed). At the same time, the cinephile in me was drawn toward Italian culture after watching films by Vittorio De Sica for the course 'Realism: An Overview Across Cinema and Literature' offered by Dr. Marco Grosoli.
Through my engagements with literature and news on international migration, democratization, and human rights in Southern Europe, I became engrossed with the region. This very fusion of my academic interests in development and geographical inquiries in Europe framed my motivation to pursue the International Master in South European Studies (EUROSUD).
The EUROSUD Program: A Tremendous Opportunity
The EUROSUD program is a highly exciting prospect for me. It has academic and professional training in research that will develop my knowledge and skills. With its remarkable focus on multi-faceted training through multiple think tanks, universities, and professional organizations, the EUROSUD program will provide a deeply multi-disciplinary education with insights from political science, history, sociology, international law, and public policy research all integrated together.
My EUROSUD aspirations reconcile perfectly with my HU undergraduate education and professional work experience, which also revolves around social development and policy with a focus on strengthening the legal system pertaining to sexual violence in Pakistan. My interactions with key policy stakeholders, field research to carry out surveys, and quantitative and qualitative research endeavors are all emblematic of the skills that EUROSUD emphasizes.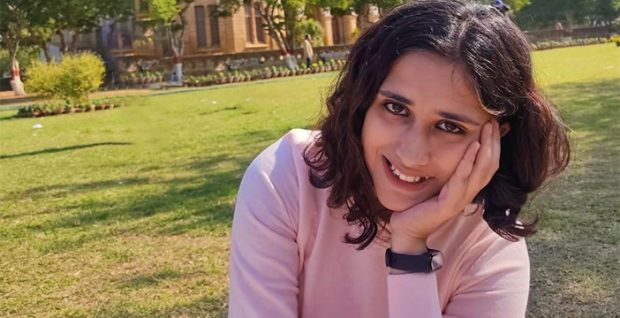 As much as I'm excited to study, work, and live in multiple European countries, I'm also grateful for the chance to immerse myself in various academic and cultural contexts and advance my understanding of the continent as a whole. I am immensely grateful to Habib University's truly world-class faculty, especially professors such as Dr. Shama Dossa and Dr. Mohammad Moeini-Feizabadi, for providing ample opportunities to grow beyond our comfort zones and for inculcating the art of critical thinking in me. I look forward to an enriching journey filled with learning ahead.
This blog is written by Fatima Durrani, Social Development and Policy major, Class of 2020.