When musical-theater company Team Starkid staged 'A Very Potter Musical' at the University of Michigan in 2009, they could scarcely have imagined that a decade later their production would be updated and restaged by students at Habib University, thousands of miles away, in a context far removed from their own version.
But that is the power not only of YouTube, where Team Starkid uploads video of its numerous productions, but of musical theater at large.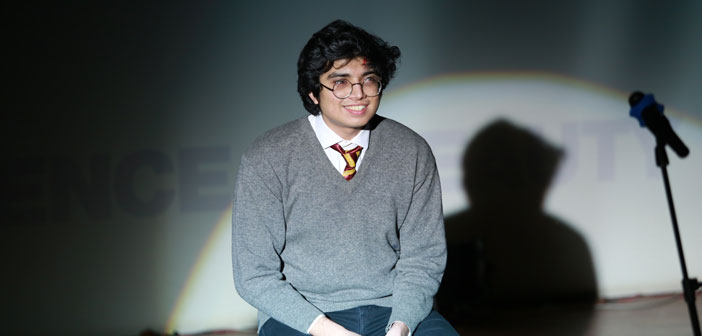 Enter: 'A Very Desi Potter Musical' directed by Hashim Abbas and Haisum Raza. Running for two nights at the University's spacious H.M Habib Auditorium, the musical resonated with an audience whose expectations from the familiar world of witchcraft and wizardry were mostly upended and, on occasion, even met. Bellatrix Lestrange! We know her! Oh she's dancing with Voldemort to 'Nagan'? Harry, Ron and Herminone's friendly banter slips in and out of Urdu effortlessly.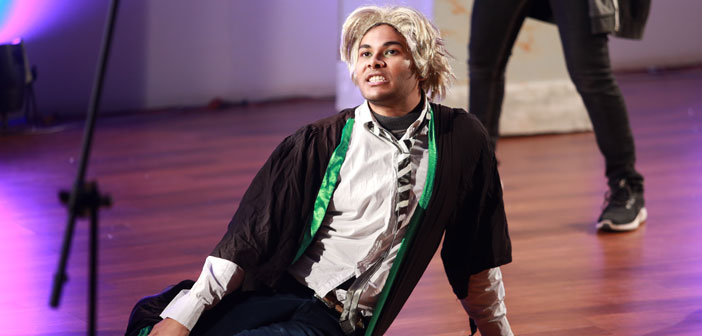 In this iteration of 'A Very Potter Musical,' anything went- provided it enriched the pre-existing material and anchored it in broadly identifiable 'desi-ness.'
'A Very Desi Potter Musical's' cauldron of ingredients stirred up a heady brew of fandom, fan-fiction, pop culture, parody and musical theater. It worked for Team Starkid and propelled them to viral fame, and it certainly reaped rewards for the cast and crew of AVDPM.
Something about the nature of the screenplay, and the genre itself, gave us room to manoeuvre and improvise. It was really rewarding seeing the audience on both nights respond so positively to these sometimes on-the-spot improvisations!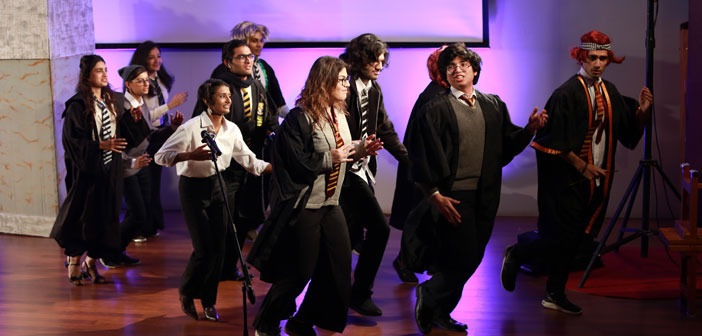 Oftentimes the intrusion of desi cultural references (anyone recall the Captain Safeguard anthem?) lent the musical a strange, even silly quality.
It's worth remembering that the original 2009 production was fanfiction repurposed as musical theater/parody. While often irreverent, at the heart of it, it came from a place of earnest love for J.K. Rowling's phenomenal and enchanting source material.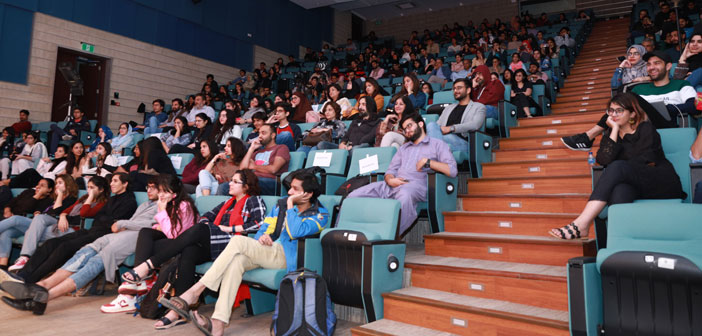 'A Very Desi Potter Musical', too, approached the fictional world of Hogwarts with the giddy excitement of a fan. The cast sang, shook, and improvised their way into the audience's hearts- an audience that came, surely, for Hogwarts but stayed for the 'desi' andaaz/flavour/twist.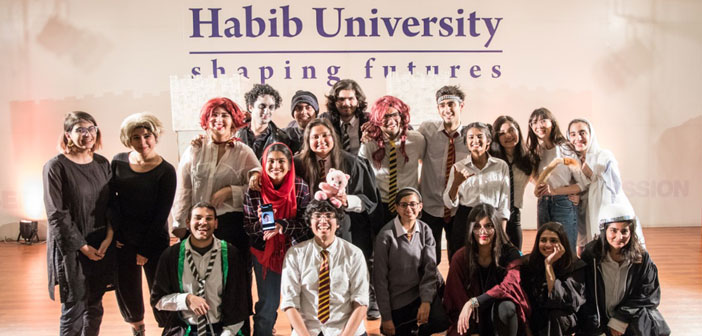 This write-up was written by Ahmed Ali, a Comparative Liberal Studies student from the Class of 2023.