Habib University has established itself as a pioneer in design thinking, with the most cutting-edge design research facility in the country. Leveraging the spectrum of expertise available at Habib University and using 'human-centered' design approach as its central pillar, the playground provides an unparalleled ecosystem for a creative, collaborative and transdisciplinary approach to problem solving.
Since its official launch in August 2017, playground has organically grown into a highly used physical and intellectual space, and has helped transform the teaching and learning experience at Habib University. Playground is used to host workshops, courses and student-led training pop-ups.
"The design thinking process allows teams from diverse backgrounds to identify and solve contemporary local problems by drawing on empathy, and honoring the experiences of all end-users. We test out prototypes and solutions in the form of designed interventions, as well as gauge the impact of these interventions through the lens of the user. Design thinking is an inclusive, experiential approach that fosters dialogue and innovation. It also builds understanding, confidence and leadership among our students,"
Dr. Anzar Khaliq, Associate Dean and Director, playground, Center for Transdisciplinarity, Design and Innovation.
Using this unique learning space, Habib University has also partnered with government agencies, non-governmental organizations and private companies to bring real transformation to the local ecosystem.
Bring Your Own Challenge (BYOC) is a program offered by the playground, to industry and community partners, through which their problems are framed into a design thinking challenge and tackled by multi-disciplinary teams of faculty and students.
"Students benefit from the real world exposure and industry partners benefit from Habib University's intellectual and material resources – and cutting-edge design thinking approach," explains Dr. Anzar Khaliq.
Playground has regularly hosted lectures by local and international design practitioners, including from renowned institutions such as Stanford, Harvey Mudd, Carnegie Melon, UC Berkeley and Parsons School of Design. Lecturers have shared their work, design perspectives, tools and experiences with faculty and students at Habib University, and with the community at large, establishing Habib University's position as a pioneer in this field.
Currently, the playground is engaged in a host of activities to address community problems, and expand the current skill set of the student body. The playground has started a student research program, under which the students sign up to participate in multiple projects that playground has received from the industry. The program is led by the faculty at the playground, and depending upon the nature of the project, students are given training to research and solve challenges in real time. The projects range from investigating the impact of coal power plants at Tharparkar, to recording the voices of women, as they describe the challenges they face when they use public transport in Karachi.
By providing a well-equipped space that creates contextual awareness and richness, supports animated dialogue and provides global perspective, the playground develops the leaders of tomorrow at Habib University. It is a playground of ideas, conversations, bonds and relationships that help students evolve personally, academically and professionally – and become critical thinkers and socially responsible citizens.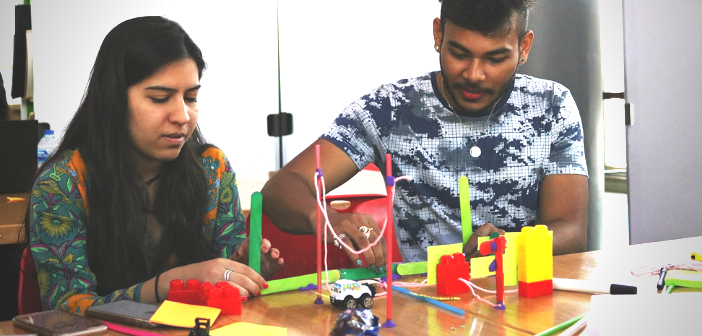 At the heart of the playground is the commitment to being playful – to experimenting, getting our hands dirty and thoughtfully de/re-constructing the way we teach and learn at Habib University. Students thoroughly enjoy using the range of colorful tools that are available at the playground, to facilitate the process of critical thinking, team work and innovation.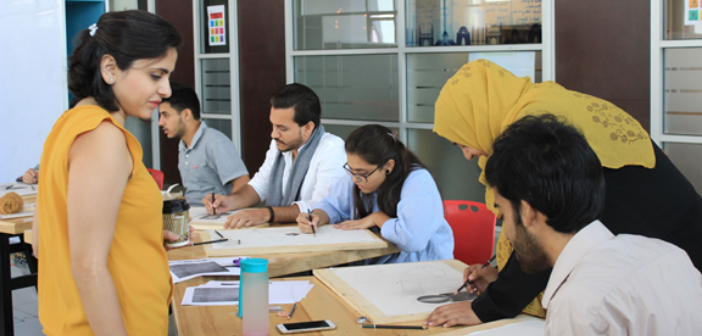 Using the tools and facilities at the playground, academic and non-academic institutions, experts and industry players collaborate with the faculty and students at Habib University to identify challenges and opportunities in areas such as healthcare, education, culture, governance, infrastructure development and food security. A Google study jam was, for example, organized in the playground on March 24, 2018, to train and certify students on the development of mobile sites.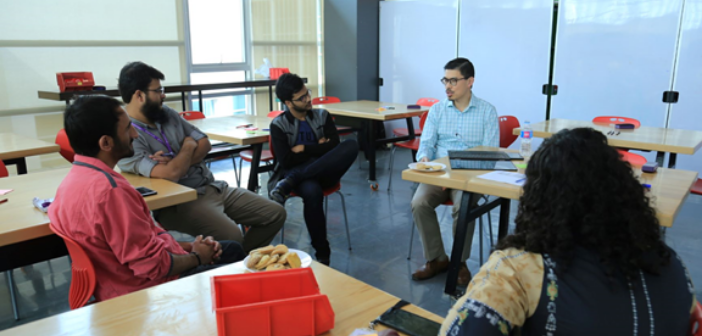 Playground has been home to some of the most engaging and impactful educational workshops that have been delivered by experts from within and outside Pakistan. In Spring 2019, the playground hosted Dr. Darryl Yong (a mathematics professor from Harvey Mudd College and founding director of Claremont College Center for teaching and learning) to help our faculty learn the philosophy of transparent assessment and syllabi and create prototypes of future offerings, based on the design thinking method of research.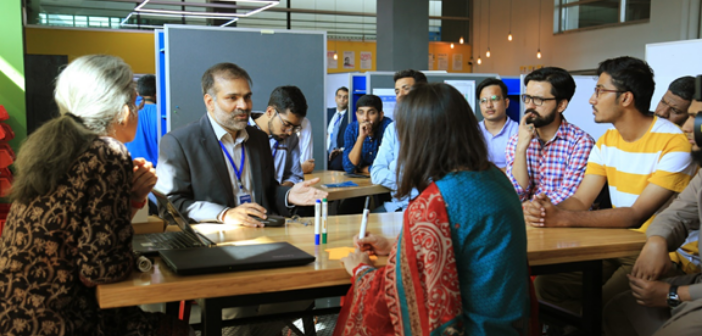 On March 9, 2019 Habib University hosted the CodeBlue Conference, a forum where concerned citizens could hold meaningful discussions on ways to improve the current water crisis that is afflicting Pakistan. Four breakout sessions were simultaneously held at the playground. These sessions revolved around the topics of 'Water Infrastructure and Technology', 'Urban Water Management and Distribution', 'Waste Water Management', and 'Creativity Awareness on Conservation'. In each of these sessions, three to four experts engaged in vibrant discussions on resolving outstanding issues related to the water crisis.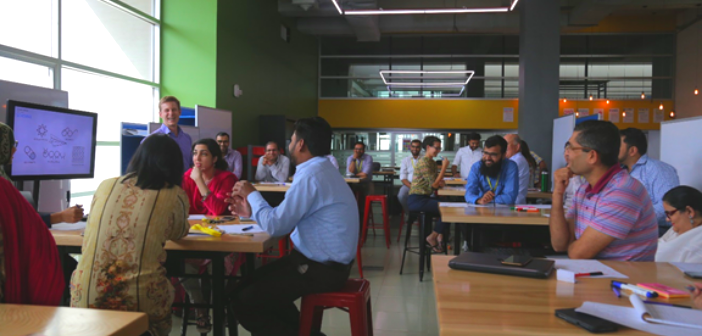 Dr. John Armstrong a Design Fellow from Stanford University mesmerized students during a workshop on "Designing Your Life: Build Your Way Forward" in the playground, on March 30, 2018. "Think in terms of people you can connect with, in whichever area you engage in." he advised participants.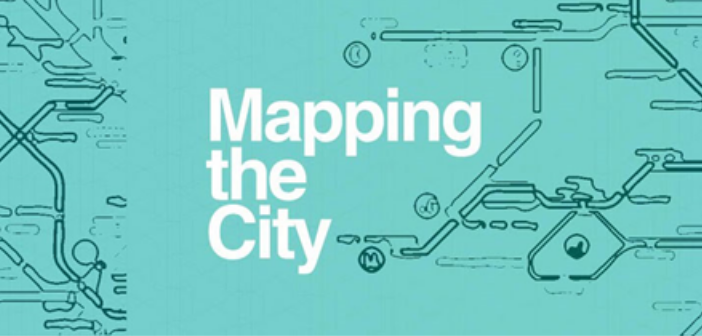 Playground hosted a public workshop this year in April 2019 on mapping the city with Fiza Khatri. This workshop was designed to generate a subjective mapping of Karachi, based on the experiences of the participants. The participants through a series of drawing exercises mapped their city, neighborhood, and streets, and explored their own subjective limits of the city. Through collective knowledge, the participants, explored narratives of safety, mobility, access, respectability, and infrastructure.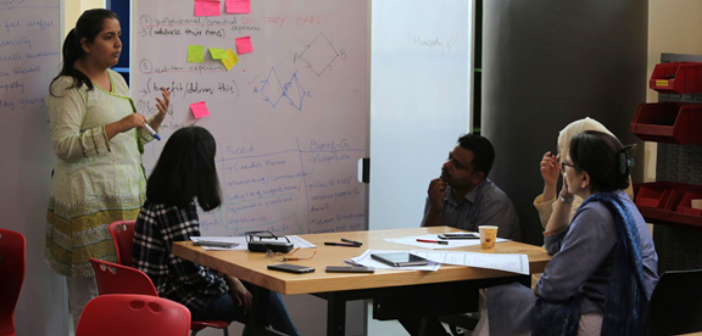 On July 12, 2019, a multidisciplinary team from Habib University helped the Baghbaan Internship Program team at TCF (a nonprofit that works with the government to provide primary and secondary education) redesign the internship experience for their interns and industry mentors. The playground has facilitated multiple intellectual collaborations between the private and public sector.