HABIB UNIVERSITY: Habib University hosted Mr. Brian Heath, the outgoing US Consul General in Karachi, along with Ms. Li Ping Lo, Public Affairs Officer and Mr. AJ Jagelski, Cultural Attaché at the US Consulate in Karachi, on August 25, 2016.
The morning visit started with a welcome by the President of Habib University, Mr. Wasif Rizvi, and several senior faculty and staff members who took the delegation on a tour of various campus spaces and its world-class facilities.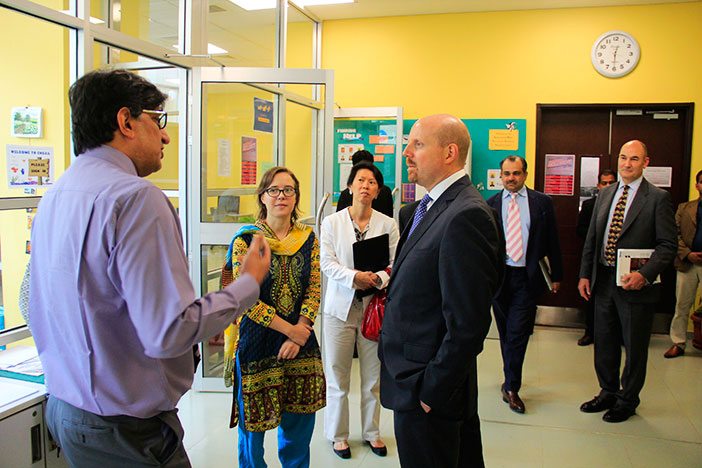 Having first toured the campus back in August 2014, the US Consul General particularly appreciated the new additions, such as the Nariman Kaikhusro Irani Film Studio, the Swimming Pool, the Tapal Tea Cafeteria, the Gymnasium, and the Sports Courts, saying all spaces were very well maintained and of the highest standards. The delegation was also impressed by the interspersed nature of classrooms and faculty pods, as well as the student activity across campus.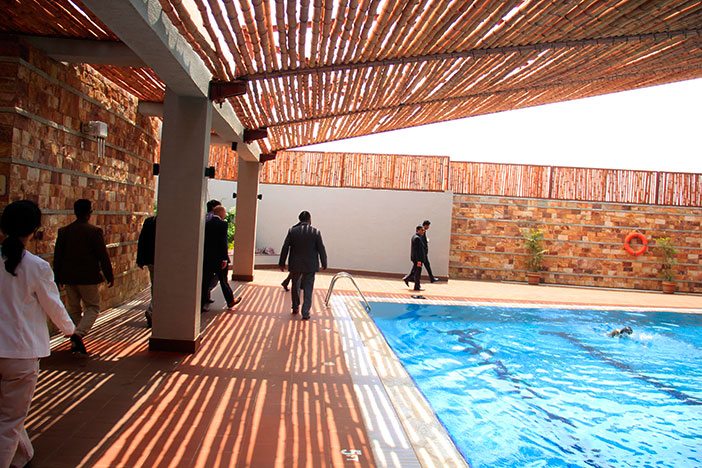 The tour was followed by a detailed presentation of the institution's achievements over the last two years, delivered by Mr. Rizvi. During the presentation, Mr. Rizvi explained the need for and implementation of the unique model of liberal arts and sciences education adopted by Habib University, and presented the University's vision for the future of higher education in Pakistan.

Some of the Habib University students who had attended the Stanford Summer International Honors Program in summer 2016 along with recipients of HU's Yohsin Scholarship were later invited to a Q&A session with Mr. Heath. He made the students reflect upon their academic journey so far, and asked them how their parents felt when they were joining Habib University; receiving interesting feedback.