HABIB UNIVERSITY, MAY 2016: Habib University students of the program Communication Studies and Design, from the School of Arts, Humanities and Social Sciences displayed a mini-thesis on campus this month. The exhibition, which was inaugurated on Friday, May 6th 2016, was open to all till the 14th, and had generated large crowds of students, faculty, friends and families of the students and the general public. The exhibition lasted every day from 11:00 am to 06:00 pm, and was held on the 2nd floor, Open Studio space.

The Open Studio 2016 Exhibition was a culmination of projects spanning different fields of design; from traditional as well as digital media, moving images, 2-D animation, cartography, and different forms of visual communication. It had been developed over a period of 2 years by the batches of 2018 and 2019, and was an acknowledgement of the fields of study practiced at Habib University. Students at Habib University are encouraged to apply their imagination and insights through various platforms, be it digital media, illustration, film, music, photography or typography. This exhibition, thus, was a viewing of their self-expression, in all the formats that their courses utilized to teach them.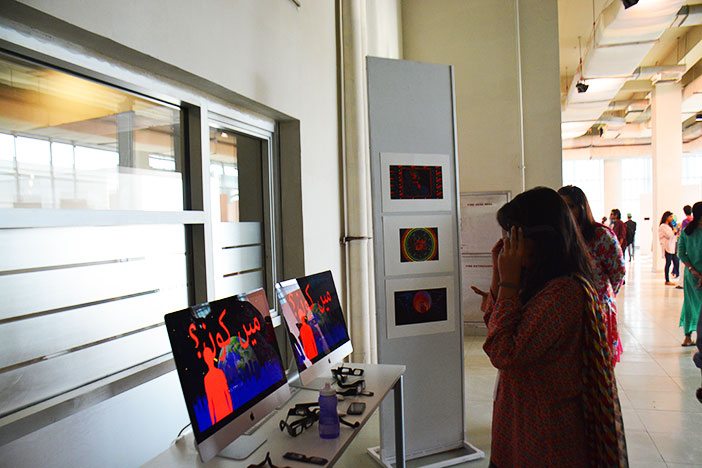 Students were encouraged to discuss their projects with the visitors to the exhibition, and shared their vision and concepts along with the thought-process behind the final execution. The courses that the projects originated from were:
Class of 2018:

Design Studio I & II | Fall and Spring 2015
Communication Design I & II | Fall 2015 and Spring 2015
Computer Generated 2-D Animation | Spring 2016
Cartography | Spring 2016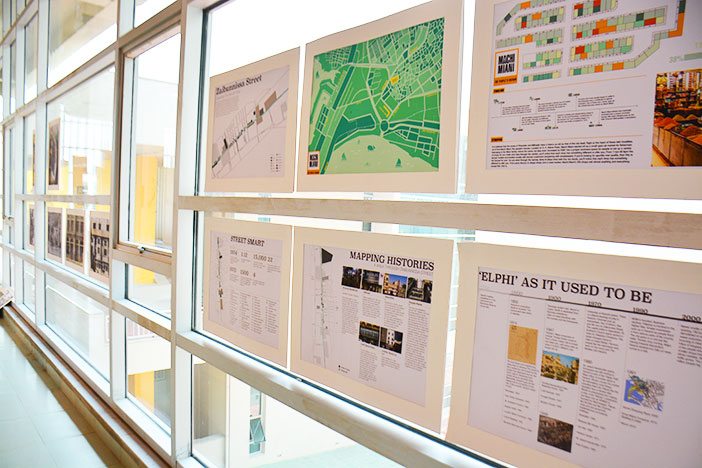 Class of 2019

Visual Communication I & II | Fall 2015 and Spring 2015
Visual Communication I & II | Design Module
Visual Communication I & II | Moving Image Module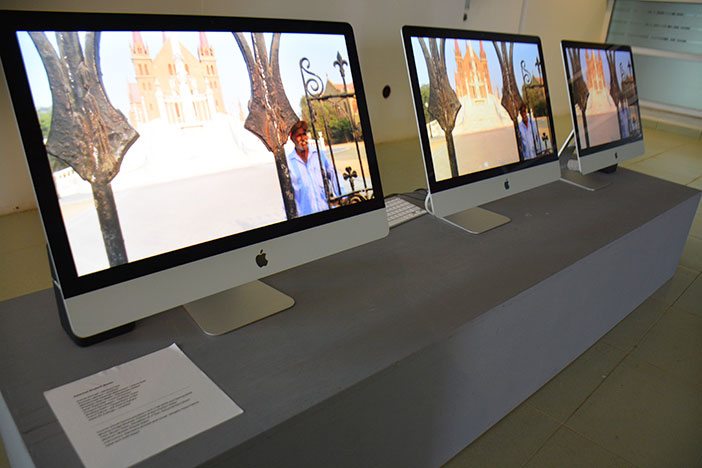 The exhibition itself was designed and organized by Communication Studies and Design faculty member Saima Zaidi, with assistance from Nasir Ansari. Each project was displayed beautifully with an explanation presented for visitors to the Studio, and the names of the students clearly represented. The faculty at Habib University is diligent in promoting and encouraging student works on a semi-regular basis, so as to help them gain insights into presentation as well as giving them an arena to display their hard work. The mini-thesis was an exercise to display work spanning two years, and expectations are high for the work to be displayed for the four year final thesis exhibition.
Good luck, HU students!