Omema Akhtar, a Social Development and Policy student from HU's Class of 2020, shares her personal experience, fears and hopes during the extraordinary COVID-19 crisis.
Just a month ago, I can remember that I was at the beach with my batchmates. We were all enjoying and celebrating our final year at university, trying to prepare ourselves physically and mentally for life after graduation. But it feels so unreal how quickly everything can change. A week later, we were asked to not to return to the campus which was our home in which we were supposed to make memories for the next three months.
Needless to say, the news came as a shock to all of us – the entire student body. I can exactly recall when the first e-mail was sent out for the initial two-week closure because of the spread of COVID-19. At that point, most of us thought that normal sessions would resume after that period, but we were wrong. The virus continued to spread at an unprecedented rate worldwide, and universities and institutions globally began announcing their closures. The same happened at Habib, and we received an instructional e-mail from the management of how from we were going to shift academic sessions online in this time of crisis.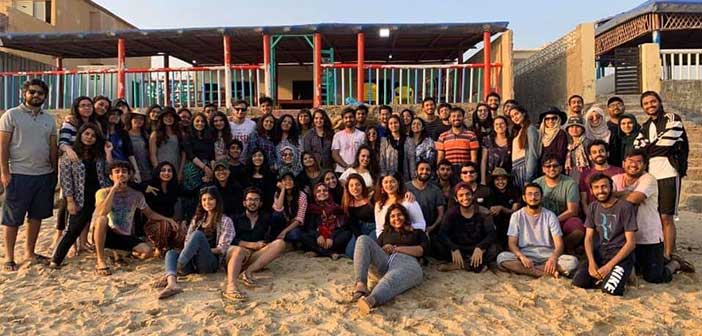 The e-mail induced this sense of uncertainty, chaos, and anxiety in the air about our courses, assignments, exams, and most importantly, about the senior batch's graduation. It was extremely devastating and sad to see the place where we've been spending the last four years suddenly close off to us. I felt like my senior-year experiences had been stolen – experiences of working on my final year project, of spending time with my batchmates and juniors, with professors, all of it. Though quite soon, we realized that shutting off the campus was probably the best option in order to prioritize student and staff safety.
When online classes began, I was still hopeful that things would be different for only some time and that from April we would be back to normal. However, with the increase in the number of corona cases and the city-wide lock-down, this hope has diminished. What has kept me and others sane and operating however, has been the joy brought by the HU community coming together during these hard times, including staff members, faculty and the student body. The University administration made sure to accommodate our learning in every way possible. The initial shift to online classes seemed a bit abrupt and unclear at first, but as these weeks are going by, it is gradually becoming easier and more fun in general.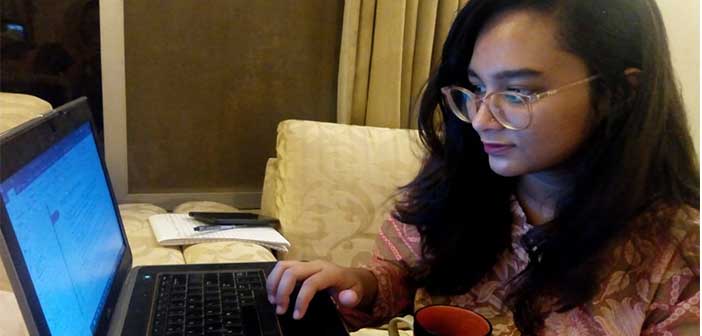 The shift towards online learning was immediate and as such no one had time to prepare for it. This being said, the quality of the class sessions that we're having is evidence of the effort being put in from everyone. What makes this truly commendable is the fact that not only was the learning process new to the students, it was also new to the faculty and staff involved. Some faculty members even had to redevelop their courses and assignments to accommodate students as much as they could – trying out new ways to make remote collaboration possible between students and faculty.
Now, I honestly feel that our virtual classrooms are benefiting us. Personally, a few pros for me are that there's a bit of relief in not commuting to classes daily to university, no anxiety of being late to the class if there's an issue, the possibility of eating and taking classes simultaneously and just being comfortable while taking classes in general. I also feel that interacting with other classmates and teachers through the online chat has resulted in an increase in class participation. Even in classes where I used to be hesitant to speak up, I feel that I am now able to contribute more because of this. In case if I miss the live lecture, I can always catch up through the recording. Extra class support was also provided through the Online Ehsas Academic Support hours and Wellness Center online counselling hours.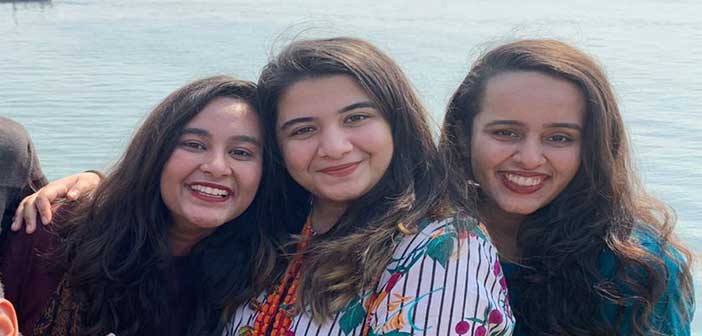 I am quite sure that this wasn't the kind of semester and spring break many of us were expecting. There are many things that I really miss from campus – ranging from studying at the Yohsin Hall to depending on Rahim Bhai's fries every day for snacking. The community and connections which helped me grow into the person so different from who I was when I first entered Habib – all have turned into long-distance bonds (mostly Microsoft Teams video calls). There is no doubt that the COVID-19 pandemic has created a disruption in our education. However, it has also provided us – the university, faculty and students – with an opportunity to be a little more patient and resilient. I really hope that we are all able to draw out something beautiful from these strained-times.
What can be said for sure is that this pandemic is indeed a time of loss – the loss of life, stability and control. It is difficult to stay positive, but it is important to keep motivating yourself. So just look at your past and remember the number of unforeseen situations that you and the world have faced and passed through. Remind yourself and your peers of how you have become stronger out of it, more resilient, and just practice this every day.
We the Class of 2020 are still looking for a lot of answers of where we are as seniors, where we might end up in the job market now, how and when will recruitment resume. But there is one thing we are unanimous about and that is we are all in this together. Being scared is completely normal at this point, but we are also hopeful for the future too. Perhaps these times will teach us the extent of how much we truly need one another, both during crisis and once it's over. InshaAllah!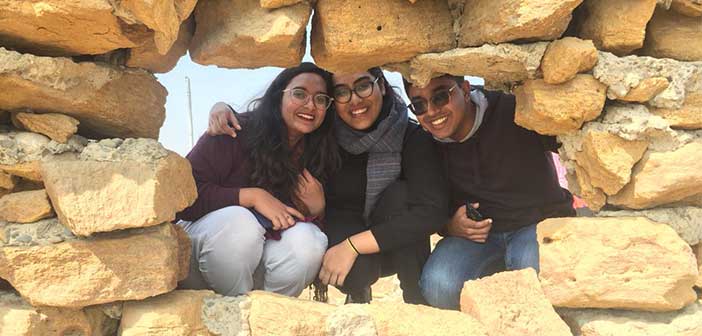 As a senior, I am just hopeful that our university life is able to resume in the future with the same kind of celebration and joy that we had planned out and we return back to a much healthier and safer Habib once the campus is open again. No one knows how long this situation will last, but with all of this in place do remember to take care of yourself. Stay safe, keep sanitizing and practicing social distancing.
To the people reading this blog, I want to end on a recent quote shared by President Wasif Rivi to the HU community. If there's anything that the reader should draw out from this blog, it is this:
"People who feel sad that they did not witness extraordinary times of history, now have their wish granted, reminding us once again, ordinary days are usually the best days!"- Mehmet Murad ildan (Turkish playwright).