Habib University (HU) held a dedication ceremony for the TPL basketball court on its campus on February 13, 2019. During the event, a MoU was signed between Mr. Parvez Ghias, Chief Executive Officer Habib University Foundation and Mr. Jameel Ahmed Yusuf, Chairman, TPL Corp Ltd.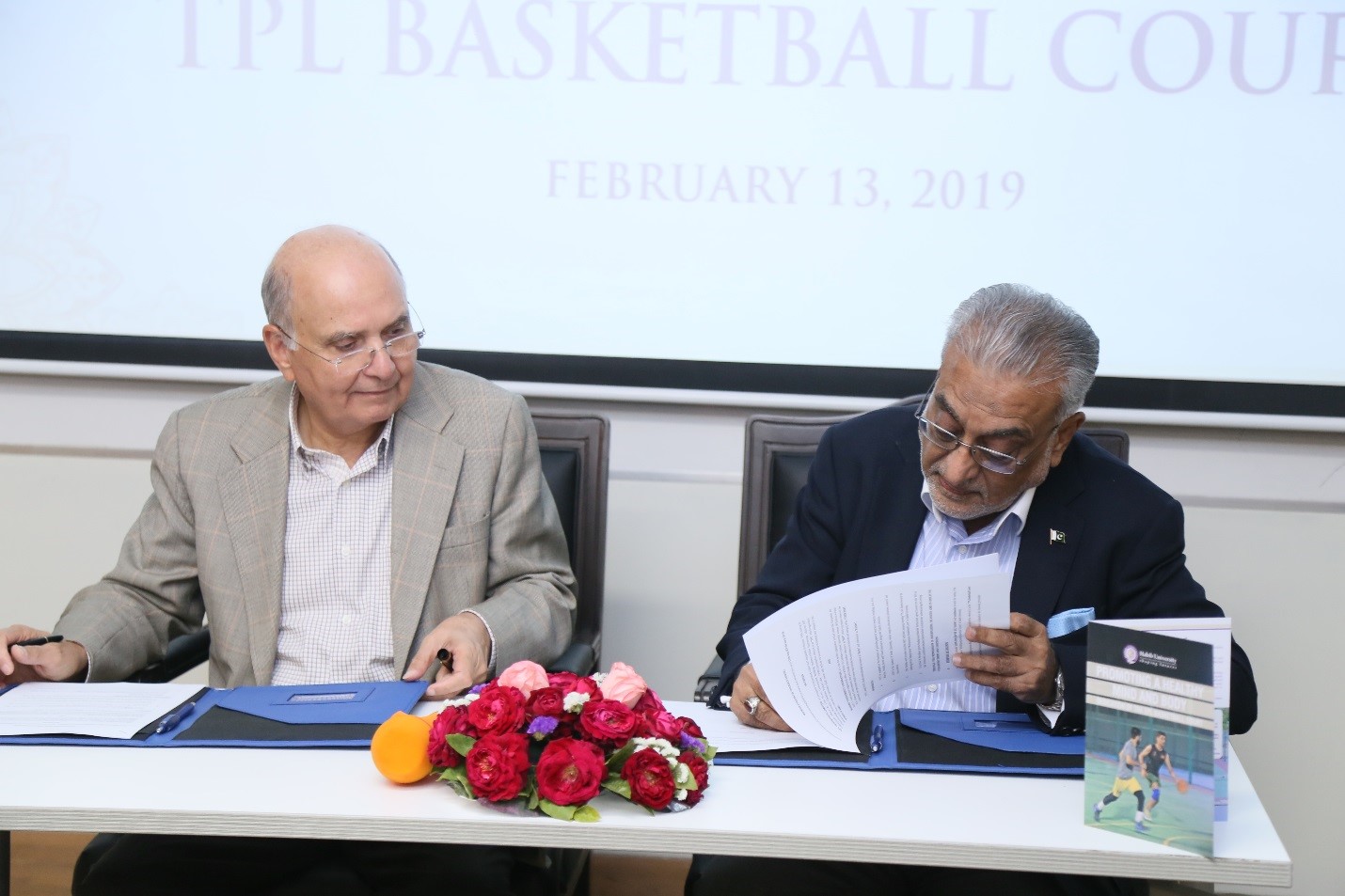 The event highlighted the importance the University places not only on academics, but also on sports in generating a passion for physical fitness amongst students. Through sports, students can learn about leadership and perseverance in adversity, qualities that can be used to serve society at large.
Key speakers at the ceremony included Mr. Wasif Rizvi, President, HU and Mr. Jameel Yusuf.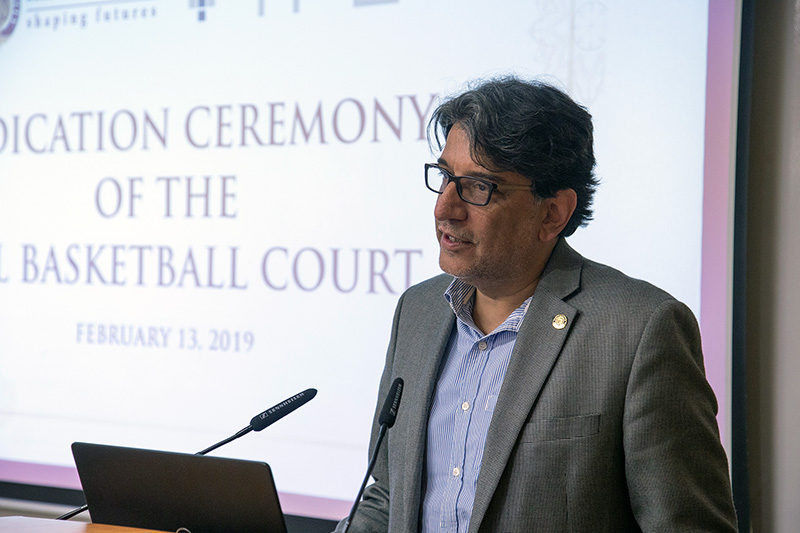 Mr. Wasif Rizvi thanked Mr. Jameel Yusuf for the generous donation provided to the University. He said that through the University and the help of its Mohsineen, students will be able to excel not only in academics but also in physical well-being.
Speaking at the event, Mr. Jameel Yusuf praised HU for striving towards the betterment of academics in various fields and co-curricular activities. Mr. Yusuf expressed confidence in the University's vison and said that its dedicated faculty and staff members will continue to reap fruitful results and impart quality education to thousands of students.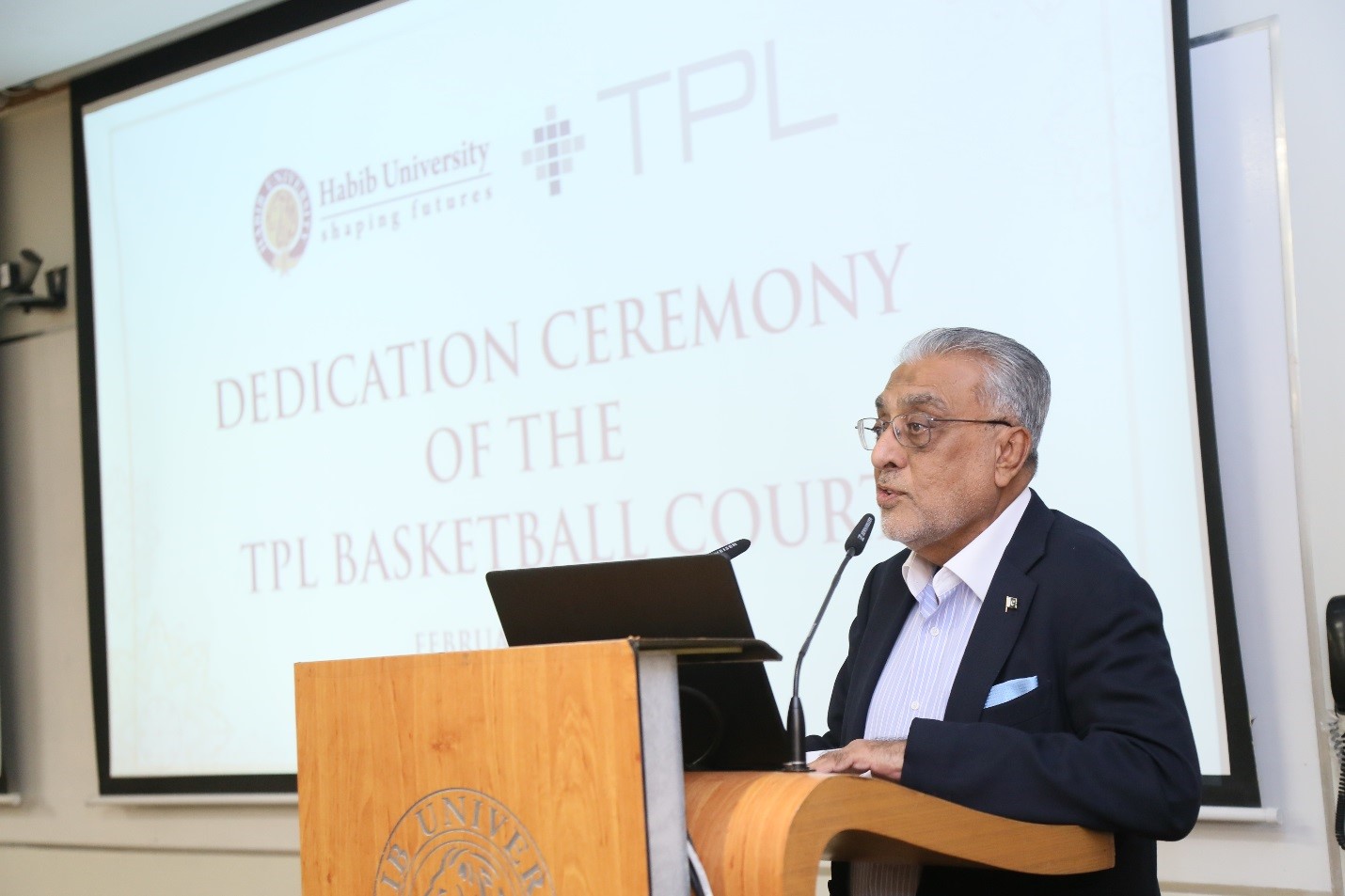 He said that sports plays a major role in strengthening students' physical and mental health as well as improving concentration in the classroom.
"We are here because we have something that unifies us. A belief and commitment that quality physical education is as equally important as academics in the development of a student," he said.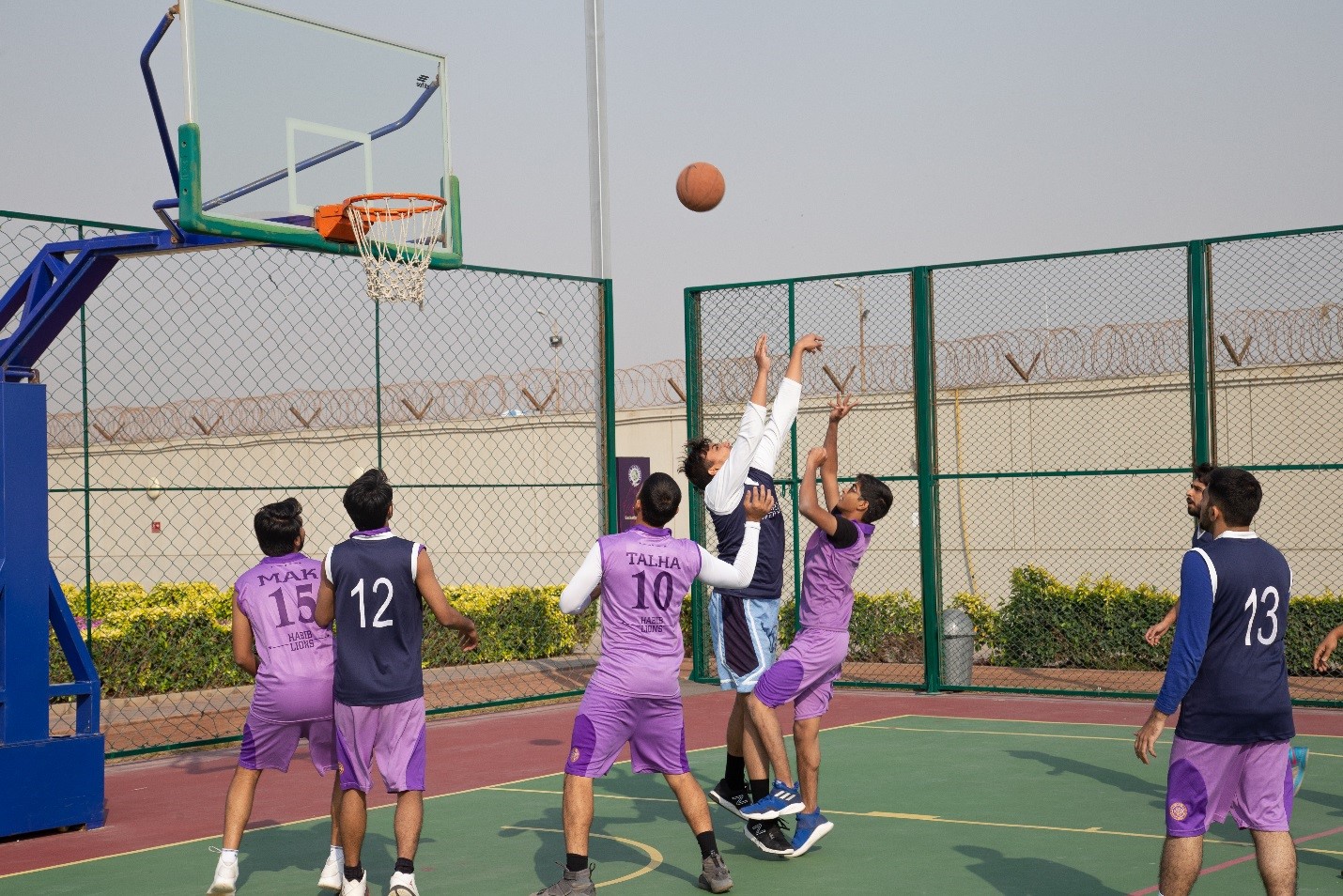 After the signing ceremony, guests proceeded to the basketball court where officials cut a ceremonial ribbon, and watched a 15 minute friendly match between HU teams. True to the university's dedication to excellence, the court is built to international standards and has features which are of the highest quality. This includes flood lighting, backboards and flooring made of Plexicushion, which is the same material that is also used at the Australian Open.
---
Browse through the gallery below. Pictures clicked can be enlarged and saved with the right-mouse button.
---