During my recent visit to Karachi, I was delighted to visit the Habib University campus. The experience of engaging with the faculty and staff was beyond my expectations. Habib University is emerging as an Island of learning, critical thinking, and societal engagement amid the declining standards of higher education in Pakistan.
"HABIB UNIVERSITY IS EMERGING AS AN ISLAND OF LEARNING, CRITICAL THINKING, AND SOCIETAL ENGAGEMENT AMID THE DECLINING STANDARDS OF HIGHER EDUCATION IN PAKISTAN."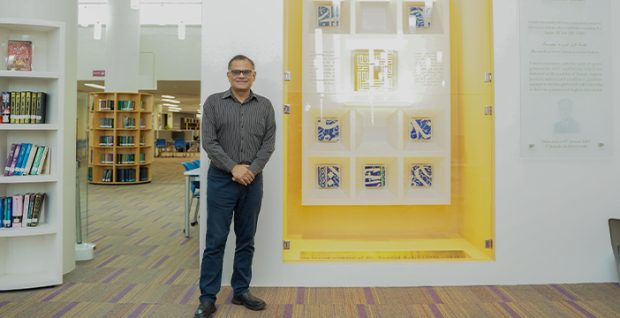 For the past eight years, I am located within the liberal arts culture in the United States, and I had always wondered as to why such a model could not be created for students in Pakistan. The late Eqbal Ahmad had articulated the vision of setting up Khaldunia University – a dream that could not be materialized due to bureaucratic hurdles and the inability of the Pakistani state to think beyond the propaganda model of education. Habib University is attempting to fill in this huge void and hopefully will set new directions for learning and instruction in the country.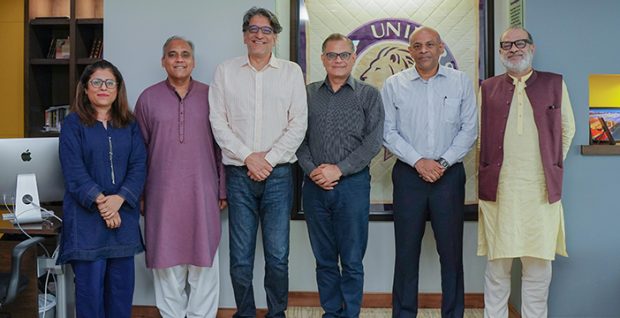 It was a pleasure to meet with Dr. Muhammad Haris, Dean School of Arts, Humanities and Social Sciences and Dr. Aamir Hasan, Interim Vice President and Dean of Faculty.
"PAKISTAN NEEDS A GENERATION OF QUALIFIED GRADUATES – RESEARCHERS, ADMINISTRATORS, AND PROFESSIONALS – AND WE ARE ALREADY LATE. THIS IS WHY HABIB UNIVERSITY IS SUCH AN IMPORTANT PROJECT."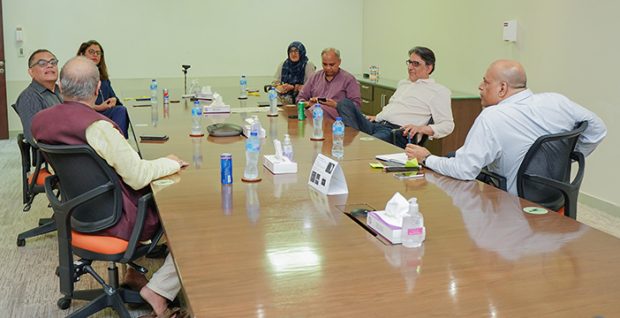 It was also a pleasure to engage with Dr. Noman Naqvi, Associate Professor of Humanities and learn from their expertise and reflections on education. I also had the privilege of meeting Mr. Wasif A. Rizvi, the President of Habib University, who was forthcoming and candid about many issues.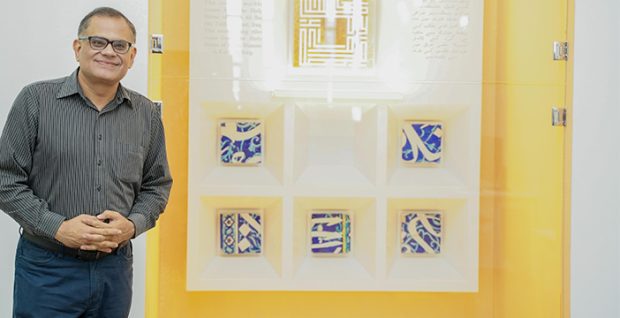 Building institutions of higher learning is a slow, painful process that entails intellectual clarity, outstanding faculty, and resources. I hope that Habib will stay the course and evolve into a model university. Pakistan needs a generation of qualified graduates – researchers, administrators, and professionals – and we are already late. This is why Habib University is such an important project.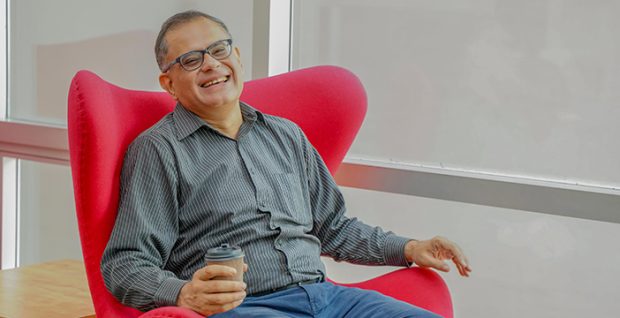 This story is written by Raza Rumi, Director of Park Center for Independent Media at Ithaca College, Lecturer at Brooks School of Public Policy, Cornell University and Editor of The Friday Times, Naya Daur Media.