KARACHI: Worried about admission schedules and requirements? Having trouble keeping up with important deadlines and events? Just download the HU Mobile App, now available on Google Play, Apple Store and Windows Store.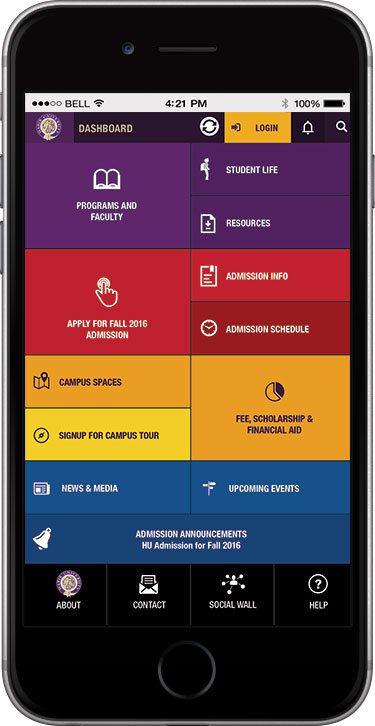 Habib University's IT Business Computing team has launched the HU Mobile App, a vital addition to the interactive tools of the university's digital ecosystem to endorse and empower the online presence, resources and offerings for potential students, community and viewers.
The app will help prospective students in keeping up to date with information about HU's schools, programs, faculty, campus life, spaces, resources, fee, scholarship and financial aid. It will also provide them access to HU's e-Admission Application and instantaneous answers from admissions team to any related queries.
In addition, HU's growing internal and external community can always remain connected on the go through announcements and follow-ups about important deadlines, events, news and activities.