In order to acknowledge, promote and celebrate math, Pi Phi Society arranged a lecture on World Mathematics Day, 1st March 2016.
The talk, titled "Mathematics: The Science of Patterns" was presented by a faculty member of the School of Science and Engineering (SSE), Habib University, Mr Shahbaz Ahmed Alvi.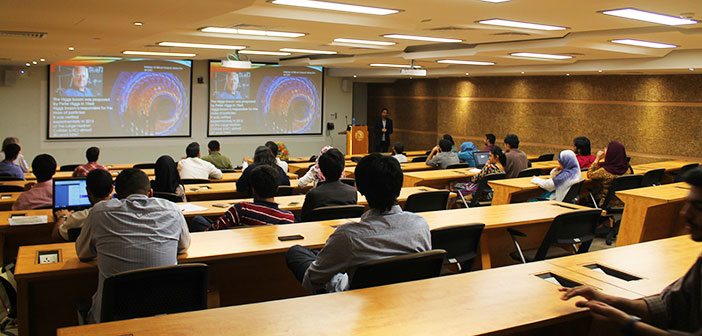 Mr Alvi spoke about the many recurring patterns in mathematical functions and how these are manifested in natural phenomenon. He also brought to light the human fascination, or need to categorize information by looking for patterns.
The talk was followed by some insightful questions and snacks.
Pakistan Scientific & Technological Information Center (PASTIC), an organization building a database for scientists and engineers, held a stall at the event.