HABIB UNIVERSITY: A classroom in honor of late Mahmood Nensey, a visionary and societal leader, was inaugurated at the Habib University Campus in Karachi on Friday, March 25.
Mr. Nensey had been a firm believer that education was the key to self-building and had always considered it most essential, complimenting every aspect of life.
The Mahmood Nensey Classroom is an admirable example of the contribution of the Nensey family, namely Mrs Hamida Nensey and son Raza Nensey, to Habib University and their participation in a noble nation-building exercise.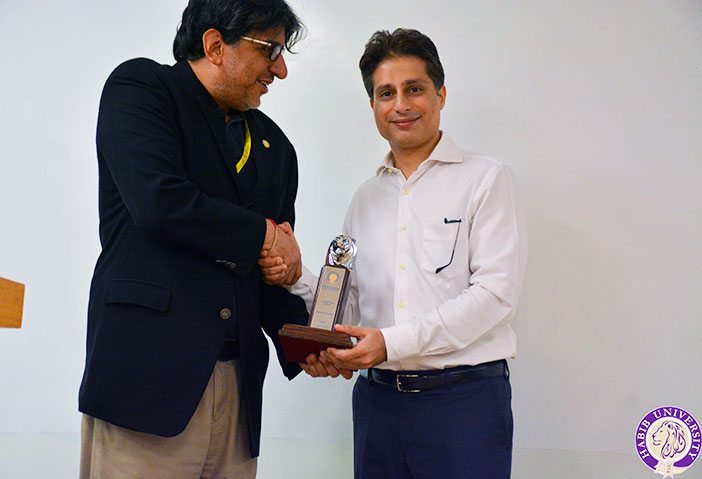 Mr. Raza Nensey was given a token of appreciation from Habib University, following which he said carrying on the traditions of his late father, he too considered education as the foremost priority. He added that he was given the opportunity to visit the campus for the first time a few months ago and he was 'pulled right in by the fantastic university.'
The Nensey family's generous gift, an interactive learning space, is located on the first floor of HU's interconnected campus, linking to two highly frequented faculty pods, the popular Baithak terrace, and is close to the Tariq Rafi lecture theatre.
Mr. Wasif Rizvi, the host of the inauguration said, "Every learning space on the HU campus has its stand alone identity and exclusivity." Detailing the outstanding features of the environment, Mr. Rizvi was greatly thankful to both Raza Nensey and Mrs Hamida Nensey as well as other family members present on the occasion and also invited other guests present to contribute to HU in the several ways possible.