Habib University (HU) students will be competing for a place at the next round of the Invent for the Planet (IFTP) Challenge 2019 at Texas A&M University in the United States. Three HU student teams – Team Zindagi, Team Seerab, Team Shafaaf– won the local round of the challenge at the University's playground – Centre for Transdisciplinary, Design and Innovation, which was held from 15th to 17th February. In a great distinction, HU was the only institution from Pakistan that collaborated in this event with Texas A&M and 35 other universities from around the world.
The purpose of the event was to provide students with skill sets that are imperative to gain success in innovation, leadership and in shaping their own futures. The challenge served as a platform from which HU students could compete in teams against each other and against other teams from around the world. The students had faculty and industry mentors guide them through an intense 48-hour challenge until the final presentation.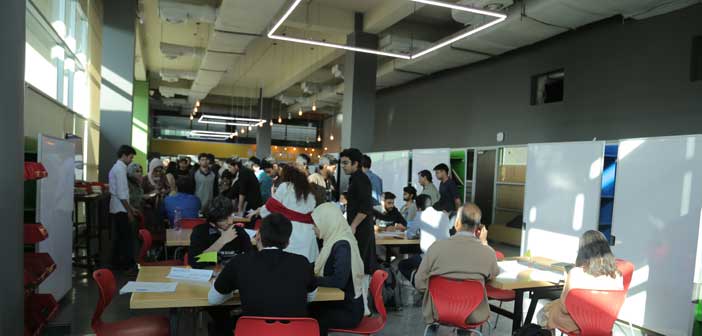 Keeping in line with HU's values of nurturing passion and service within its students, twelve teams were given the challenge of coming up with solutions to real-world issues. This included improving the quality of life, advance personalized learning, providing access to clean water, enhancing virtual reality, smart elderly care, equipping rural medical workers, and connecting the world.
Dr. Anzar Khaliq, Assistant Dean at Dhanani School of Science and Engineering, said that IFTP provided students with a great platform to test their abilities in providing prototype solutions to complex problems. "It was heartening to see students across disciplines teaming up and sharing their diverse opinions while exploring possible solutions," he said.
Dr. Anzar said that such an exercise forces students to come out of their comfort zone, learn the importance of collaboration and gives them an opportunity to test their own abilities to solve real problems.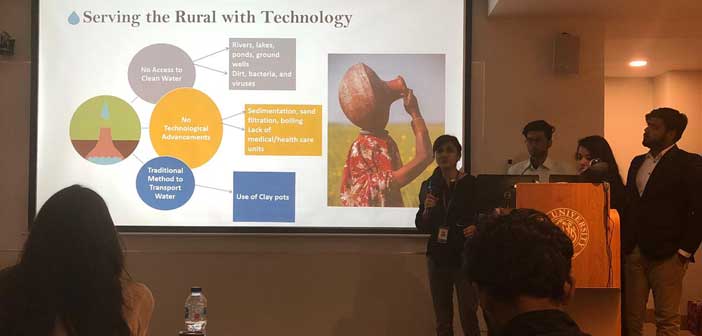 Team Zindagi, the winning team, produced a low-cost and environmentally friendly solution for insulation problems in the homes and infrastructure in Karachi. They identified the problems by using traditional materials for insulation in homes such as polystyrene and cellulose, while relying mainly on denim cloth and mesh wire.
"It was an incredible experience…the mental pressure to innovate made us think outside the box…I have never brainstormed at such a fast pace," said Mehak Irshad one of the students from Team Zindagi.
Another HU student, Hannan Umrani, said that IFTP was a holistic event that pushed participants to their physical and mental limitations and discover within them an ability which they were not aware of.
Team Seerab, the runner-up team, came up with a mobile application that would work on Internet of things (IoT) network instead of Wi-FI, Bluetooth or satellite. This would provide easy access to information to farmers in rural areas about water flow, contamination, infrastructure, and maintenance.
In third place was Team Shafaaf, working on the problem of lack of access to clean water, came up with a device, Shafaaf Water Treatment, which uses two different types of bacteria to clean contaminated water, as well as being low cost and easily installed. The team also identified different multiple sewage systems in Karachi where they can get the water from nearby human settlements.