Serving as a platform for students to innovate solutions for global issues, Invent for the Planet (IFTP) 2020, a three-day intensive design event, was held at Habib University from 14 February to 16 February. The innovative event took place at Playground, HU's interdisciplinary and flexible space, where 14 student teams competed with each other and with teams from around the world.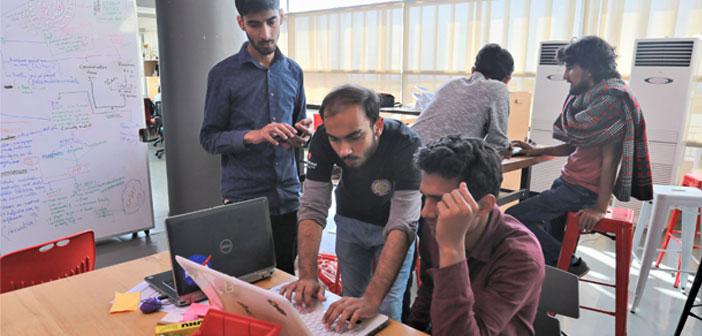 Habib University was the only institution from Pakistan that collaborated at the event with Texas A&M University and 40 other international universities. The gathering's purpose was to provide students with skill sets that are imperative to gain success in innovation, leadership and in shaping futures.
Three HU student teams, Dhakkan Azmaish, Tracking Coronavirus, and Renergy won the local round of the challenge by coming up with solutions for the respective issues of 'Eliminating Single-Use Plastics', 'Corona Virus (CV19) Response' and 'Meeting Energy Demand Sustainably'.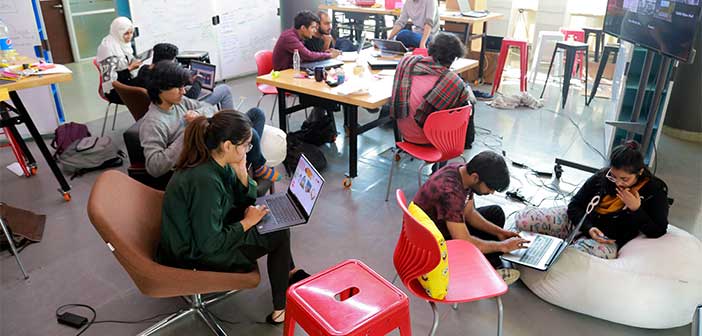 Team members of the winning team, Dhakkan Azmaish, included students Samana Batool Syed, Rabeea Atif, Farah Naz Khan and Swaleha Muhammad Saleem. Second place team, Tracking Coronavirus, included Ariba Rafi, Arhum Ishtiaq, Syeda Fatima Hashmi, Sara Mahmood, and Maheen Anees. Third place team, Renergy, included Abiha Ejaz Jafry, Amna Anwar, Adil Ali Khan, Anusha Rehman, and Hussaina Akbar.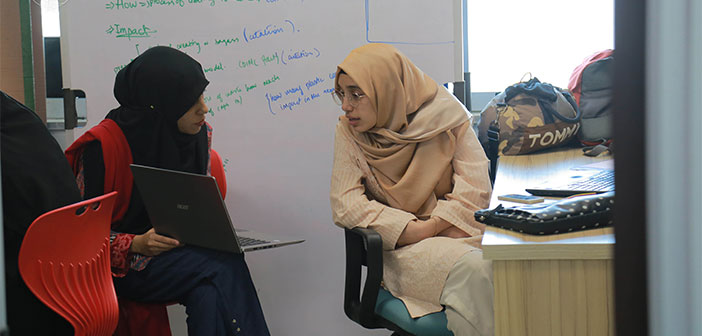 As part of their winning project, Dhakkan Azmaish designed a solution to overcome the food industry's dependency on plastics, while still allowing for a versatile material that is inexpensive to produce.
Tracking Coronavirus focused on an early detection of the virus, which is now at the forefront of global health concerns. Team Renergy came with a solution on how technology can be leveraged to meet the growing energy demand, while also minimizing its impact on the environment. Their solution addressed energy consumption in less developed areas with strong economic growth such as Asia.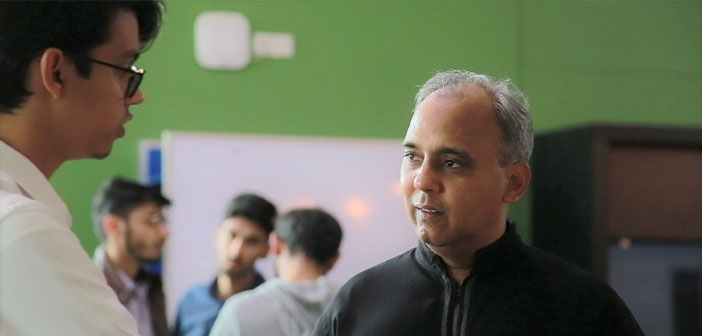 Faculty and industry mentors guided the students through each of the topics in a 48-hour challenge until their final presentation.
Other global problems tackled by student teams at IFTP 2020 included issues that ranged from 'Carbon Reduction Opportunities in Highly Populated Areas' and the 'Australian Bush Fires', to 'Developing Smart Cities', and 'Eliminating Fake News'.
Many challenges are being faced by the world in contemporary times, which in itself has required innovative thinking and action from minds dedicated to solutions for global problems.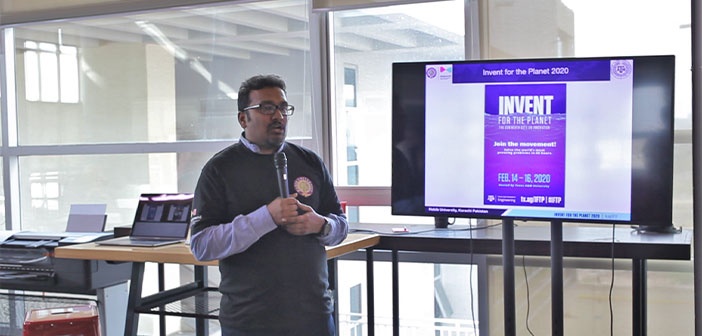 Dr. Anzar Khaliq, Assistant Dean at Dhanani School of Science and Engineering, paid tribute to how IFTP provides Habib students with a great opportunity to put their abilities to the test for prototype solutions to complex problems.
"It was very inspiring to see students from across disciplines teaming up and putting forward different opinions to important issues, while also exploring possible solutions," he said.
Dr. Anzar explained that this collaborative approach stimulates critical thinking and leadership qualities, which is imperative for all students to exhibit.
This sentiment was expressed by the students as well, who spoke of the exhilarating and cerebral environment at IFTP 2020, which forced them to challenge themselves. The event was also in line with the values that Habib encourages within its students for nurturing passion and providing service for communities.