Habib University's Manifestation for Articulation and Narration (HUMAN) club is the platform for Habib lions to polish and enhance their public speaking and expression skills. A delegation of HUMAN club attended Model United Nation IBA Karachi (MUNIK) from 7th to 10th of January, 2016.
MUNIK is one of the biggest MUNs of Karachi, and students of the HUMAN club had the opportunity to become part of the Model United Nation conference this year, held over the span of four days. A student based delegation consisting of ten delegates attended MUNIK, wherein they were assigned a country to represent as well as a committee of the UN to be part of. A thoroughly enjoyable experience for the students, the MUNIK event was an excellent opportunity for students to partake in debates as well as mingle with some of the brightest minds of the country, and beyond, through the United Nations.
The committees that HU students were made a part of included DISEC, UNHCR, World Bank, SOCHUM, UNSC, UNESCAP, Fortune 500 and African Union. A wide range of topics were discussed along with several sessions, at the end of which a Draft Resolution was drawn up which was voted upon and passed by the house (excluding DISEC this year). The students' duties consisted of researching their committees, their purpose, responsibilities and limits, along with forming a thorough understanding of their representative country's stance on the topics, its relations with other countries and its foreign policies.
Furthermore, students got a chance to experience simulated debating conditions, with tough competition and rigorous research opportunities that led to intense, challenging debates. Given that many experienced MUNers were present in several committees, Habib University students had an especially enlightening first experience through which they received hands-on experience of MUN events, its rules, procedures and challenges. Through the platform of United Nations especially, students were able to engage in problem-solving for real-world problems like the refugee crisis, capitalism, proxy wars and so on. The HU delegates were especially excited to debate on topics of MUNIK that they had dealt with through their curriculum at the university, especially in the Social Development and Policy program from the School of Arts, Humanities and Social Sciences.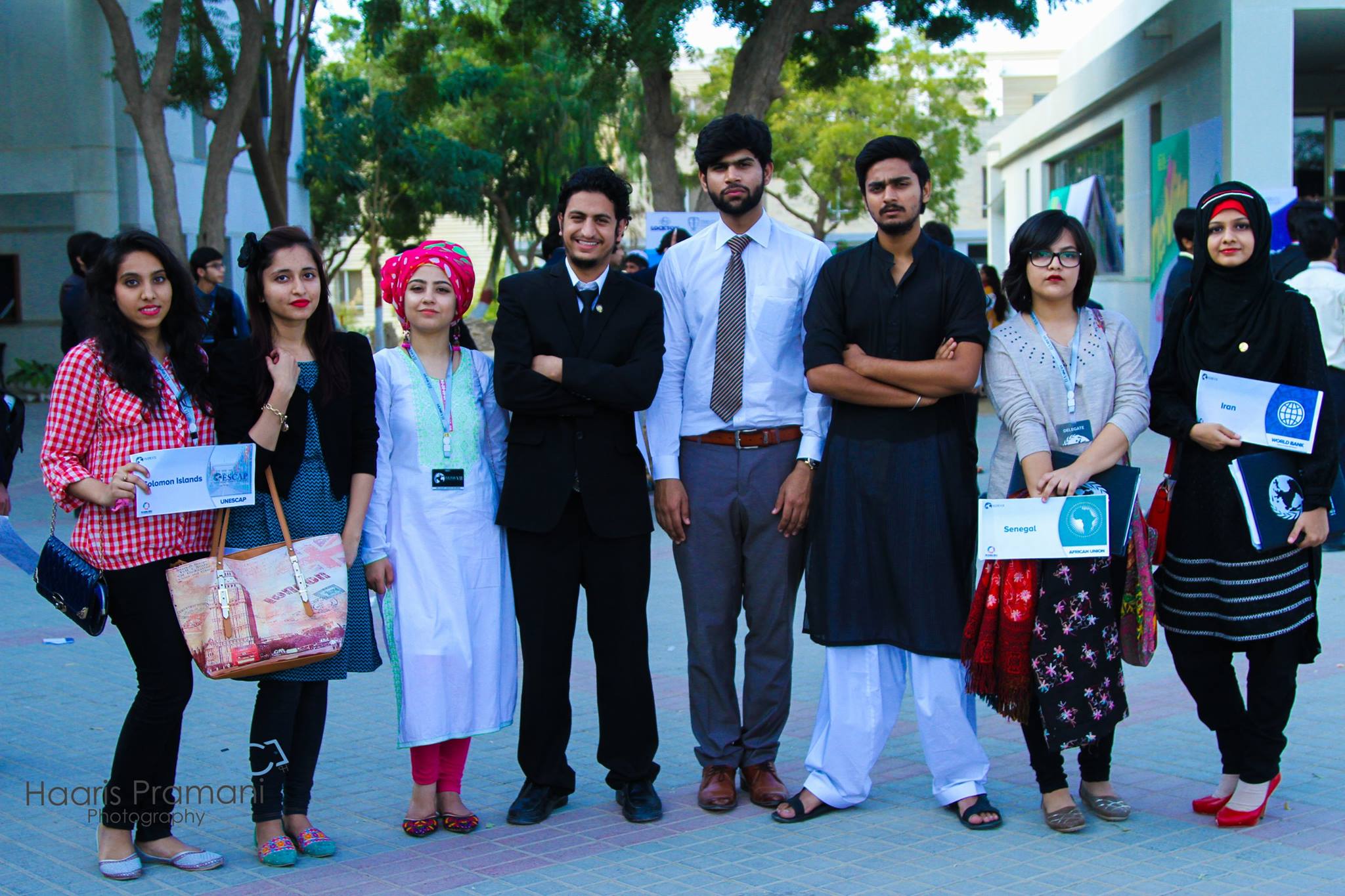 Some of the entertaining aspects of the MUNIK event included a Chitrali dance performed by a delegate from HU, done especially as a small display of Pakistani culture for the Committee Director from Czech Republic. Social events such as a beach party and concerts with famous Pakistani artists also followed, attended by large audiences looking to unwind after intense debating sessions. One of the highlights of the four-day procession was the award for Best Position Paper received by Abdul Wahid Khan, for his committee of UNHCR. The MUNIK event was an excellent opportunity for students to gain real-world experience in debating, wherein they also forged cordial relationships with students from several different institutions. They also got a chance to apply their research and critical thinking skills, along with a great insight into policy-making in the real world, something that would especially be enlightening for students of Social Development and Policy program at Habib University.