The third annual Habib University Model United Nations (HUMUN) concluded on 3rd November after four days of invigorating debates, discussions and a gathering of people dedicated to understanding global challenges.
With its purpose of helping comprehend world affairs, the Model UN is a platform where students are able to learn about world issues of concern, while also acquiring diplomatic skills.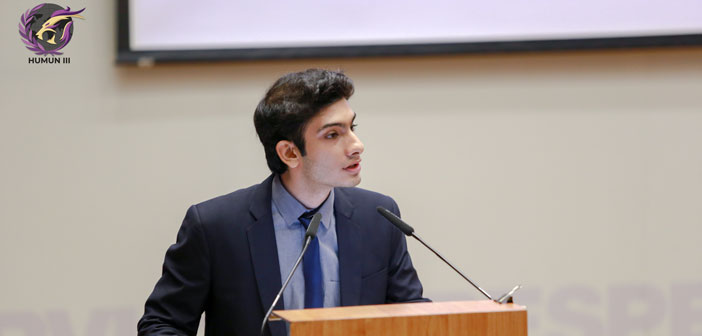 Managed by students, this year's event at Habib University involved a number of delegates who embodied the gathering's theme of 'Cultivating ideas, Engaging in Discourse.'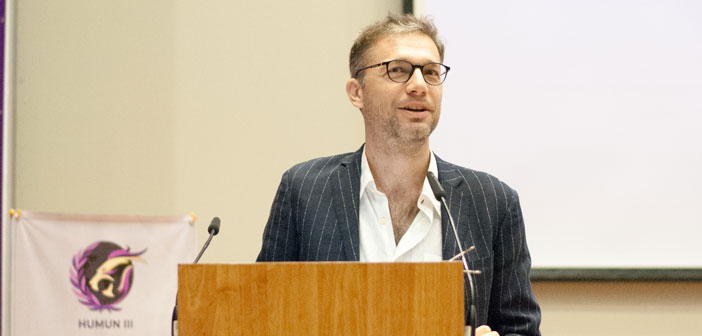 The event received 400 registrations from various colleges and was in collaboration with other MUN's including Rome Model United Nations, Italy, Asia International Model United Nations, Thailand, and NUST International Model United Nations, Islamabad.
HUMUN comprised of nine committee sessions, modelled on the UN, which focused on a number of areas of discussion such as women's rights, indigenous land rights, as well as international issues such as conflicts in the Middle East and Africa. Committee sessions were held at various locations on Habib University's spacious campus, including lecture halls, classrooms, and the H.M Habib Auditorium.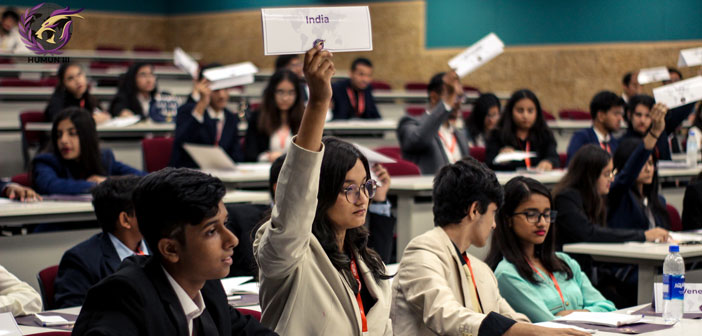 Each session was an immersive experience for attending delegates from diverse backgrounds to freely express themselves, and bring forward individual ideas and contributions to a pressing challenge. By debating issues, students worked in cohesion and learned about the necessity to be engaged in constant dialogue while tolerating a difference of opinion.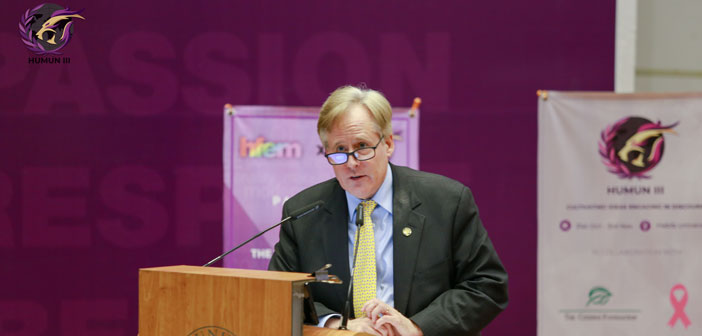 Habib University's Vice President Academic Affairs and Dean of Faculty, Dr. Christopher Taylor, welcomed attendees on HUMUN's opening day and expressed his confidence that, "your generation will be able to turn things around and correct some of the problems we have in the world." He also hoped that students participating at HUMUN would learn valuable skills in leadership and managing a crisis, which would be of great benefit to them in the years ahead.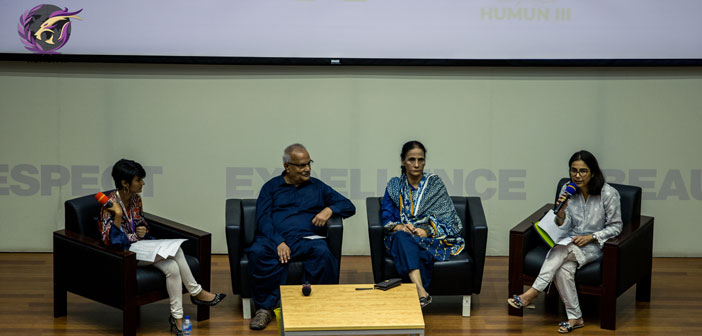 Key programs at the event also included a panel discussion on 'Modern slavery and labor rights in Pakistan.' Speakers on this topic included Mr. Ramzan Memon, President of the National Awami Party (Sindh), and a labor rights activist, who for years has worked on improving labor rights and the abolition of feudalism and bonded labor in interior Sindh. His wife, Ms. Shahina Ramzan, also joined the panel to share about her own experience as an advocate for labor rights in Pakistan, as well as her work in trying to elevate the rights of women in the country. Ms. Zeenia Shaukat, an independent professional who has extensively worked in social development, legislation, policy-making and the media also spoke at the panel discussion.
Ms. Salma Roy, CEO and Founder of Durbeen, and wife of noted social activist and musician Shehzad Roy, was chief guest at HUMUN's closing event, where she discussed her organization's important work in ensuring quality education for all children, as well as strengthening the public education system and improving public schools in Sindh.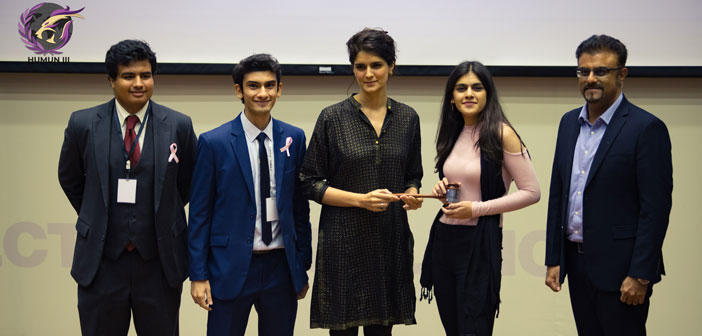 Following Ms. Roy's speech, the awards ceremony commenced in which various delegates from the different sessions were recognized for exemplary work done during their various committee activities. These included the Directorate Awards as well as the Secretariat & Committee Awards. The culmination of the ceremony was the Rome Award, where the winner of HUMUN 2019 was announced. The winning delegation will now attend the ROME MUN, Italy in March 2020.
As an exercise in serving communities, the four-day event exemplified Habib University's dedication to providing a space for the exchange of ideas and an open conversation on important issues. By encouraging leadership in students, HUMUN as a gathering showed the importance of debating topics that will help the youth understand issues from a global perspective and come up with solutions for them.