As part of Habib University's values of community building, the second session of the HUM Kalam series took place on November 14, 2019, which seeks to inspire an understanding of Habib's guiding philosophy, in the context of Pakistan's higher education landscape.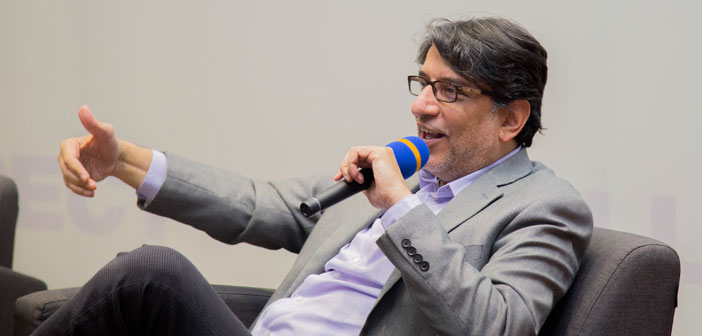 President Wasif Rizvi was the speaker at the event, which aims to inspire a cooperative environment where individual efforts by staff members for HU's betterment are encouraged and greatly valued. Anum Afzal, Team Lead Talent & Organization Development, Human Resources and Amar Sham, Senior Manager, Office of the President, moderated the session.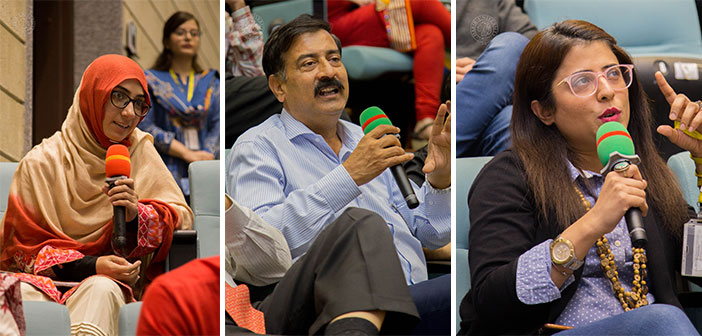 The event, held at the H.M. Habib Auditorium, sought to provide a forum for staff members to share their ideas for the progression of the University, while freely expressing any queries they have with the President.
"Sessions such as HUM Kalam," said President Wasif Rizvi, "are a platform to exchange ideas and have conversations to help the story of Habib move forward."
To encourage positive engagement by staff members, he urged attendees to realize that the HUM Kalam discussion should be more about "what is on your mind, rather than what is on mine."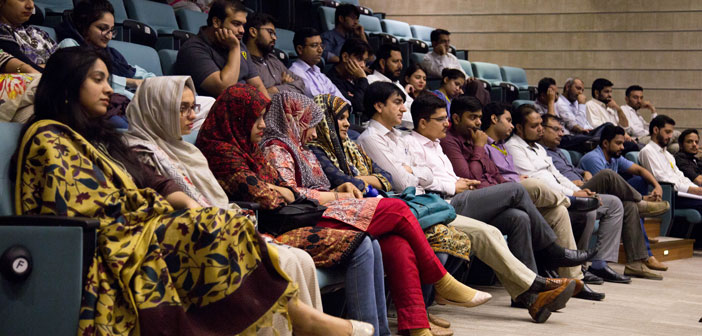 In that disposition, staff members were commended for the vital role they play at Habib and that individual contributions, even in a student-centric institute, have pushed forward the university's mission to change higher education in Pakistan.
On the country's higher education challenges, President Wasif Rizvi explained the institutional problems being faced and reiterated how Habib needs to continue playing an important role to address this issue.
"As a citizen you have come to a place that is doing something different…HU offers staff to be part of a transformative change," President Wasif Rizvi said.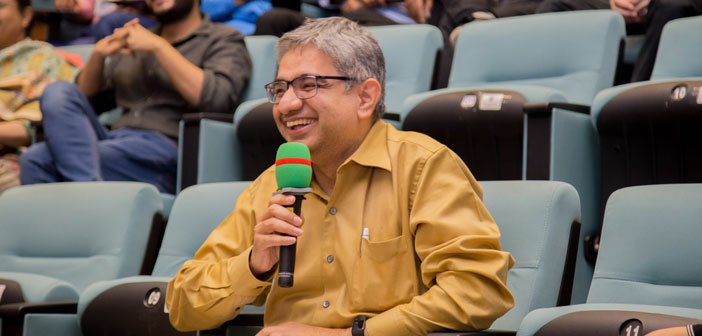 Giving examples of countries with bad higher education systems located in war zones, he said that Pakistan is comparatively a relatively stable country plagued with the same problem. This was a startling fact needing proper evaluation because of its multiple dimensions.
Pointing out that playing an administrative role in higher education is not the most obvious career choice for most people, he stated that two types of people come to work at a university; those who do not have any other job and those that are mavericks who want to make a difference.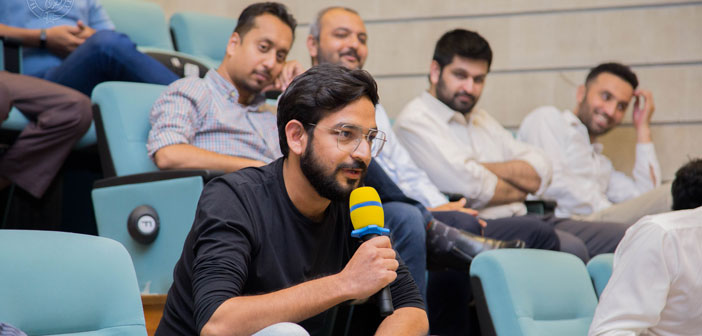 "I sincerely hope most of you belong to the second category," he joked, much to the amusement of the audience.
President Wasif Rizvi also explained that Habib is one of the few places in Pakistan that gives people a chance to do something unique, with many staff members working in departments that do not exist anywhere in the country. For those with a creative mind and a dedication to bring about change, HU offers the opportunity to make a difference.
He elaborated how Habib fosters a culture of new ideas and active participation by staff members, who are regarded as the spearhead of the university.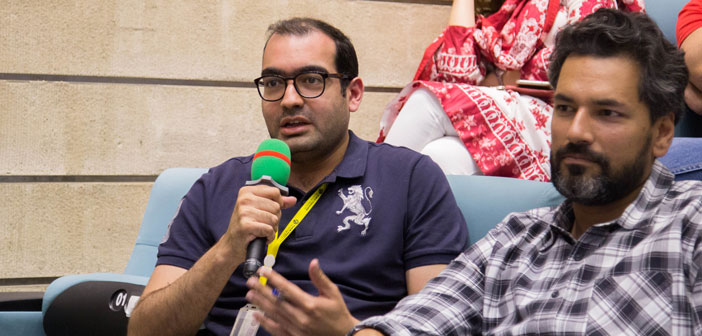 He also commended staff members for playing an active role in "defining your own story at Habib University…Whatever you will do with heart, passion and giving, it is not possible that you will not be regarded as worthy."
Towards the end of the gathering, staff members took part in a Q&A session and put forward their suggestions to President Wasif Rizvi for making a more conducive environment at the University.