The Habib University Service Club (SerVe) is one of the most active clubs which aims to motivate the community of HU to practice one of the essential principles of Yohsin philosophy: Service.
SerVe focuses on helping society and the country voluntarily and to create a sense of active citizenship among its members. SerVe came forward to help the victims of Chitral after the devastating earthquake in October 2015.
Members of SerVe carried out a week long (2 November- 11 November) fund raiser for the cause. The HU community was invited for generous contributions as a donation stall was setup, while the external community participating in various HU events were also requested to extend their support.
In addition, a social media campaign was also launched through which dozens of caring citizens from all over the country provided funds through online transfer for the cause.
SerVe Club also coordinated with Karachi Medical and Dental College (KMDC) and other such institutes to join hands in organizing a fund raiser.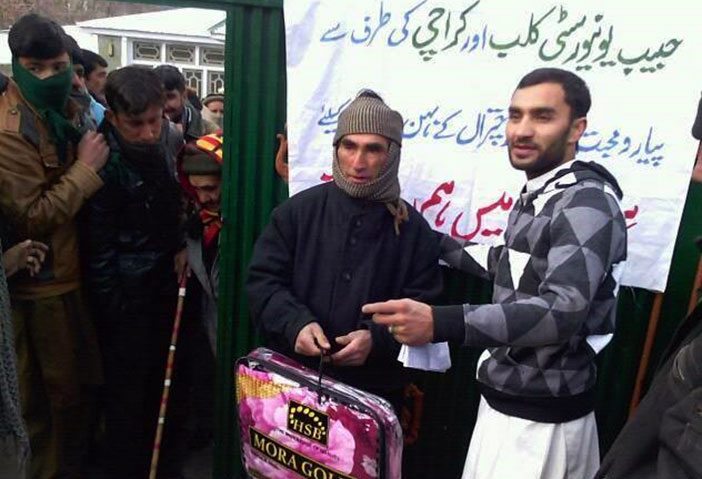 The total amount collected through all the campaigning equaled Rs. 1.5 lac. The funds were sent to the local Naib Nazim of Mastuj Chitral, Mr. Muhsin Hayat, who used the amount for distributing food, warm clothes and blankets to the affected families and individuals.
The funds were disbursed in various villages of Mastuj like Parwak, Main Mastuj, and Kargin.
SerVe Club extends its warmest regards to all HU community members and those kind hearted individuals from Karachi who extended their generosity to support humanity.