To mark the inauguration of Habib University's Center for Pedagogical Excellence (CPE), a ribbon-cutting ceremony was held on February 21 in which distinguished guests, including members of HU's Board of Governors, attended. It was a special occasion for all those present as it highlighted the importance Habib places on academic excellence and pedagogical innovation.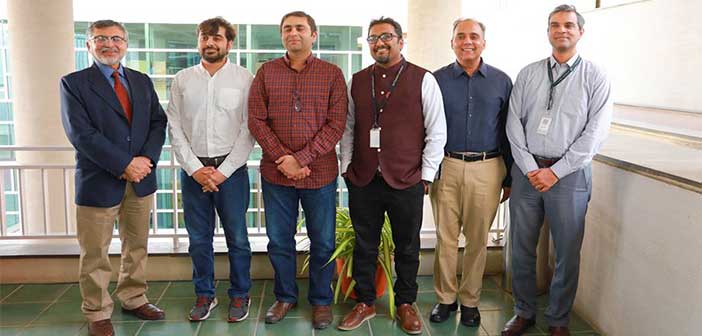 Through the CPE platform, faculty members will now have an opportunity to learn pedagogical skills and practices that are cutting-edge, inclusive, student-centered and designed to respond to the changing nature of knowledge exchange. Many HU faculty members also attended the event including, Dr. Massimo Ramaioli, Dr. Shama Dossa, Dr. Aamir Hasan, Dr. Waqar Saleem and Dr. Muhammad Haris.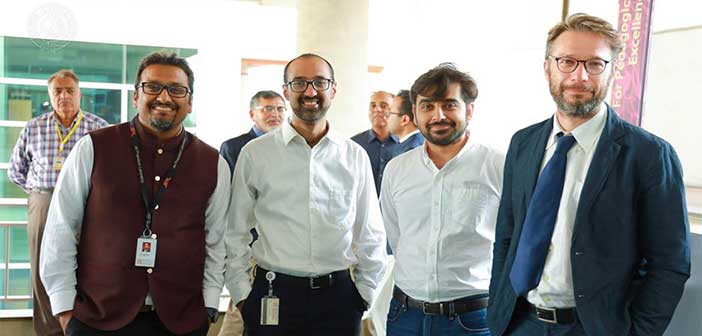 Dr. Anzar Khaliq, Assistant Dean of Dhanani School of Science & Engineering, welcomed the distinguished guests during his opening remarks at the gathering. He made a presentation on the CPE, its inspirations, objectives and the numerous ways it will help the University. Paying tribute to the vision and hard work of all those involved, Dr. Anzar said that an innovative space such as the CPE will be "very important in the development of our faculty."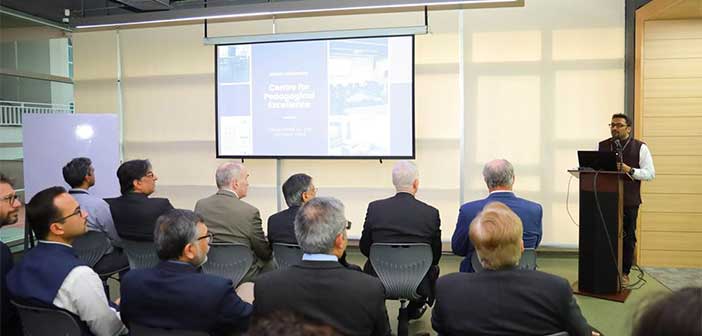 The CPE will offer many learning opportunities, including course design workshops, pedagogical techniques, student centered design, as well as dialogues and conferences on undergraduates. Various pedagogical techniques that the CPE will introduce to faculty members will include, flip learning, active learning, project based learning, and inquiry based learning. The CPE will also equip and train faculty with the latest hardware and software tools that augment the classroom experience.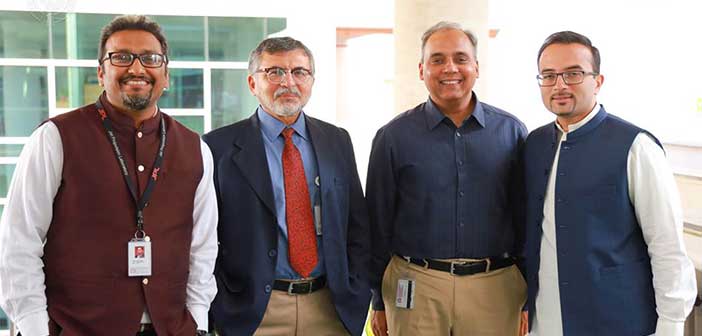 Dr. Anzar said that the CPE would collaborate with leaders around the world to bring the best practices to Habib University and to share our intellectual products with the rest of the world.
Adding to this point, President Wasif Rizvi spoke at the gathering about different universities in the United States and the inspirational approach they have taken for innovating pedagogical experiences. Habib was encouraged by the educational experimentations of these universities and was committed to learning from them, especially though the University's global partnerships with Texas A&M University, Stanford University and the University of Michigan.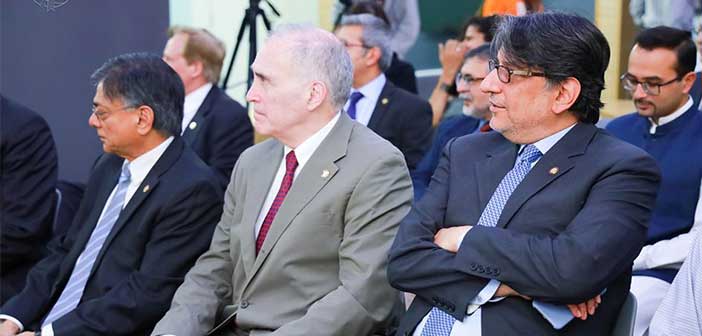 President Wasif Rizvi said that, "the CPE is a clear sign to all that Habib University is reimagining the intellectual experience and can charter the way for other institutions to innovate in academics and pedagogy." He also paid tribute to Habib's faculty for their hard work, innovative ideas, and for investing in the University's intellectual experience.
Dr. Mark Weichold, Professor & Executive Director, Halliburton Global Engineering Program, Texas A&M University, and member of HU's Board of Governors, also spoke at the CPE inauguration.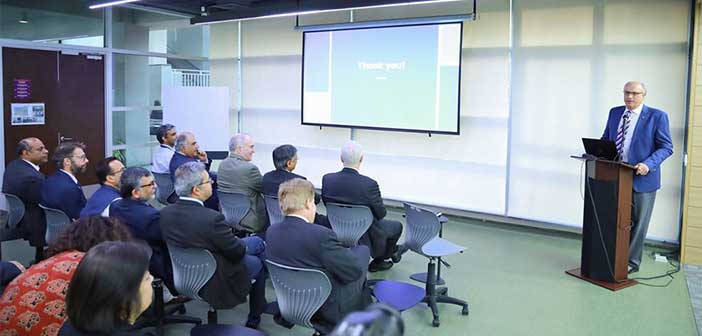 During a short speech he expressed confidence that the CPE will better serve the needs of Habib University, faculty members, and students. Impressed by the CPE's innovative approach, he congratulated HU for taking this initiative and for working towards developing new techniques in pedagogy, which he said would eventually bring great benefits.