Habib University mourns the loss of one of its most gifted students. Anas Shafiq Khan was a student of Habib University's Social Development and Policy program, Class of 2020. Although Anas was a self-effacement individual, he was, in the words of one of his professors, "a brilliant, hardworking, dedicated, cultured, and most importantly, humble" person.
"

He was my first cousin.. Very quite and loving brother.A person truely dedicated to his aims and passions.. Simplicity was his style..the luckiest person i had ever been with..this loss is a huge loss to our family.. May he rest in his spacious grave with all comforts. Ameen https://t.co/UqKdPJLJFr

— Ukhti ?? (@HadiqaAnwer) May 27, 2018
He was academically gifted and sincerely wanted to work for the betterment of this country, which he loved. Anas was the embodiment of an individual who believed in building a harmonious society, while staying rooted to his traditions. His simplicity was apparent through the way he spoke, dressed, and his general demeanour.
"

Anas was a very kind, generous and patient person. He shall always remain with us in the form of his memories and insights that he brought into our lives. Thank you, Anas. https://t.co/ZjiSzkPa4N

— Aarti (@aartililaram) May 26, 2018
Anas maintained high academic achievements, he showed extreme maturity for his age which was apparent from his friendships with his peers and relationships with his professors.
"

A very bright graphic designer and a great soul has departed us https://t.co/hkY9Uu0GnP

— Abdul Wadood Khan (@Awkwrdwizard) May 27, 2018
In a Quran Khwaani held for the departed at Habib University, the Habib community along with Anas's family remembered him and honoured his memory. He passed away while in the state of fast in the month of Ramzan. Although he was taken from us too soon, in his time here, has impacted many lives including those of faculty, students, and staff at Habib University. His friends and family especially, have expressed kind words expressing the hurt they feel from his loss.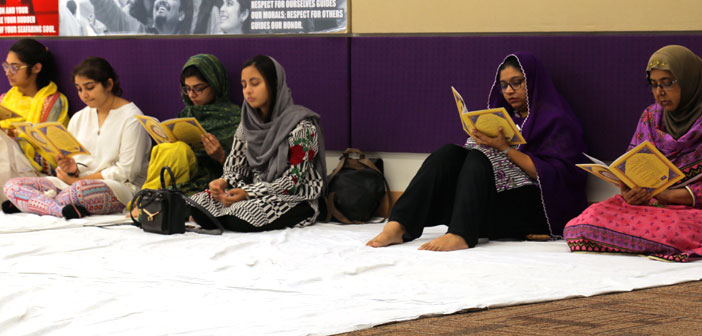 The halls of Habib University will miss his laughter, and its classrooms his brilliance.