Habib University mourns the loss of Dr. Saba Mahmood, a professor of Sociocultural Anthropology, author, and scholar, who passed away on 10th March, 2018. Professor Mahmood was affiliated with the Centre for Middle Eastern Studies, Institute of South Asian Studies, and the program in Critical Theory at the University of California Berkeley. Being amongst one of the first guest speakers at the Mohamedali Habib Lecture Series in 2013, alongside Asma Jehangir, Habib University is honoured to have worked with her.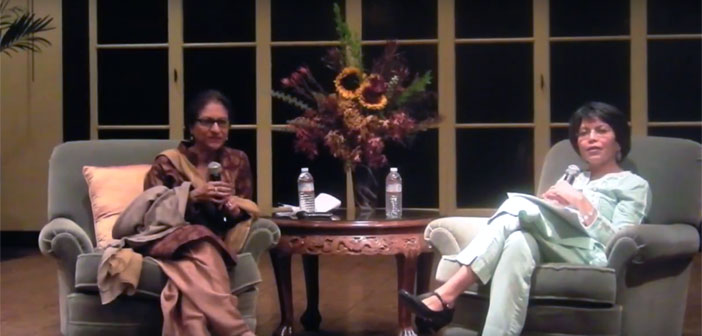 Having written on areas such as gender, religious politics, and relations in South Asia and the Middle East, she inspired many of us in the phases of establishing the university and its curriculum and implementation.
A workshop held on 21st March 2016 at Habib University focused on Professor Mahmood's book, Religious Difference in a Secular Age: A Minority Report. She attended the event to speak on issues of sovereignty, subject formation, law, and gender and sexuality. Students, faculty, and staff alike, attended her event, discussing secularism and gender, Islam and masculinity, and how politics play a large part in the way religion is perceived in Islamic countries.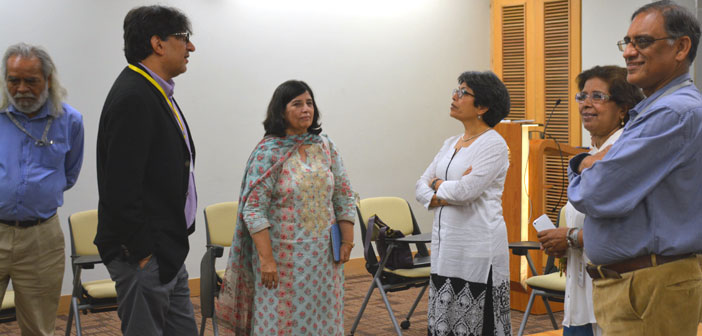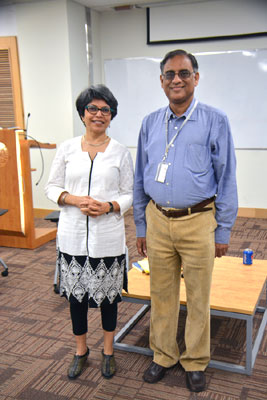 Professor Mahmood has made major theoretical contributions to rethinking the relationship between ethics and politics, religion and secularism, freedom and submission, and reason and embodiment. Influenced by the work of Talal Asad, she has written on issues of gender, religious politics, secularism, and Muslim and non-Muslim relations in the Middle East. She was born in Pakistan in 1962.
Her studies and published work link closely to the liberal arts curriculum at Habib University, where students draw inspiration and creativity, as well as learn reasoning, scientific thought and other crucial areas. Topics that interrogate history and its inheritance, religion, minorities, and geopolitics, tie together with courses taught at Habib University in both their local and global implications. Students and faculty use references from her work, signifying the importance of her work presently, and making her an important figure in the future of academics. UC Berkeley, especially the Institute of South Asian Studies, and Habib University continue to work together closely on a variety of academic collaborations as well as student study abroad.
We wish her family and friends strength in this difficult time.