Habib University's Muhammad Mursalin Larik, Electrical Engineering, Class of 2020 and Muhammad Ali, Social Development and Policy, Class of 2022, have joined a distinguished group of Habib graduates who have successfully qualified for the Erasmus Mundus Joint Master Degree (EMJMD) program.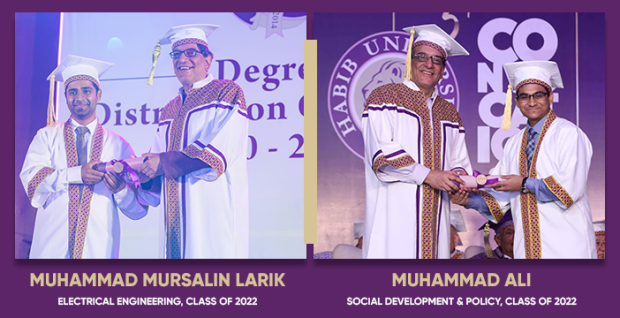 Mursalin, who has been accepted in the Green Networking and Cloud Computing Program, developed his interest in information and communication technologies during his time at Habib where he was exposed to a variety of subjects. He soon realized that the future would be dominated by information and communication technologies, which will become the defining factors for both economic growth and environmental concerns. Mursalin will now be building on his knowledge at universities in three different countries: University of Lorraine in Nancy, France; Leeds Breckett University in Leeds, UK; Lulea University in Lulea; Sweden.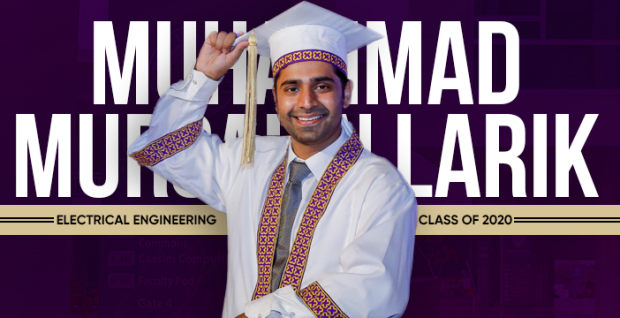 Muhammad Ali, on the other hand, has been accepted into the History in the Public Sphere, a multifaceted and highly competitive program offered by Erasmus Mundus Joint Master Degree (EMJMD). The program will allow him to gain hands-on knowledge through this transnational experience, involving study tours to different countries, understanding of multiculturalism, and driving professional growth.
This rigorous program is jointly offered by the Department of History, Central European University, Austria; the Tokyo University of Foreign Studies; the School of Social Sciences and Humanities, New University Lisbon; and University of Florence.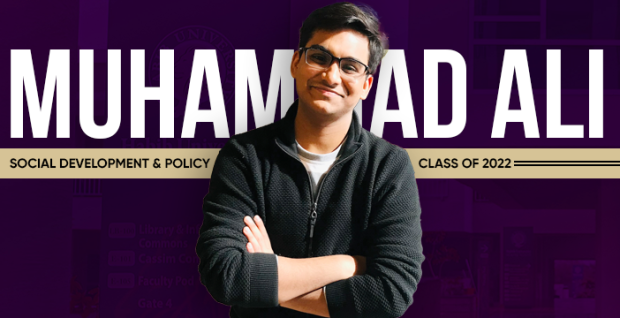 Through this life changing opportunity, Muhammad Ali aspires to contribute to historiography, and understand the contemporary dichotomies through the historical lens which will lead him to successfully pursue his career in this field.
Muhammad Mursalin and Muhammad Ali, are part of the growing number of Habib students who are taking forward Habib's vision of redefining intellectual fabric of Pakistan. We are proud of them all and wish both Muhmmad Mursalin Larik and Muhammad Ali best of luck for their future endeavors.