Student Life organizes a series of events for the Class of 2020
The Habib University held its 3rd convocation on July 18, 2020 graduating 185 Trailblazers in the first online graduation conducted by the University. In order to celebrate this occasion, the office of Student Life Office formed a committee comprising representatives from student body, student government and Student Life staff to organize a number of events prior to the Convocation to give the outgoing batch a rousing farewell. Seven online events, spread over nearly a month, were held in which students, staff and faculty members participated.
Virtual Movie Night
The Virtual Movie Night was held on June 21, 2020 for the graduating batch only. Students had fun watching the movie and were able to chat at the same time, sharing their memories at HU.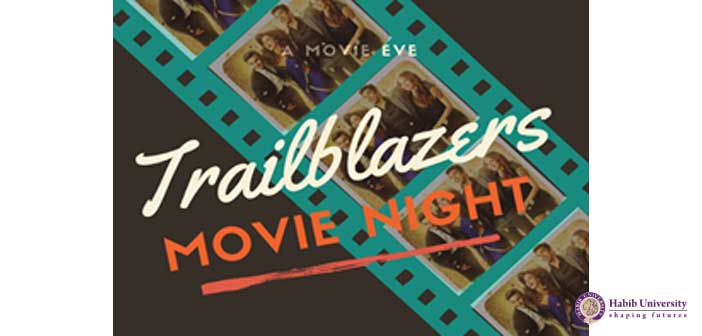 Scavenger Hunt
The virtual Scavenger Hunt was held on June 22, 2020 with 10 teams participating comprising 40 students.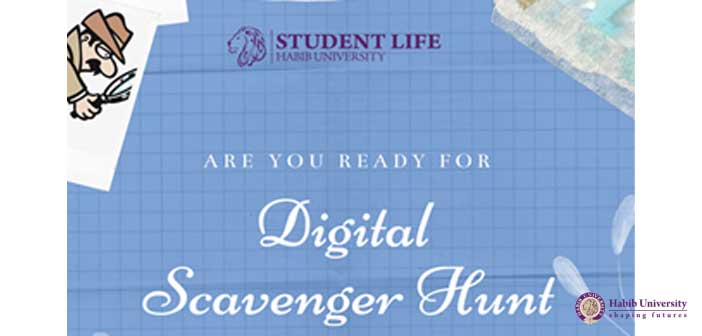 Digital Memoirs
A digital photo memoir with pictures and comments from the graduating batch was organized and a video was shown to the entire HU community online on July 13, 2020.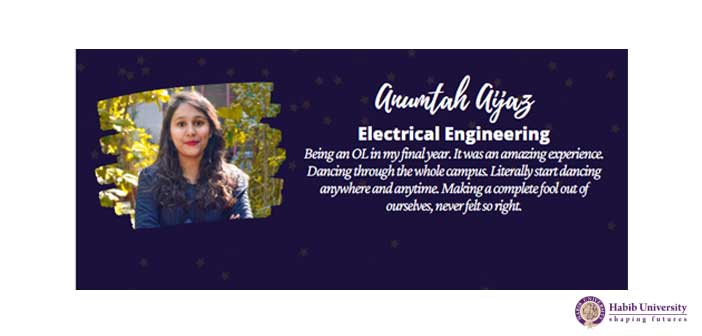 Faculty Gratitude Day
Faculty Gratitude was celebrated online on July 14, 2020. Trailblazers shared their memories and paid tribute to faculty members, through pictures and video messages, not only for teaching them but also for their support and mentor-ship throughout their four-year journey at Habib. The graduating batch, other students, faculty members as well as staff members attended this event.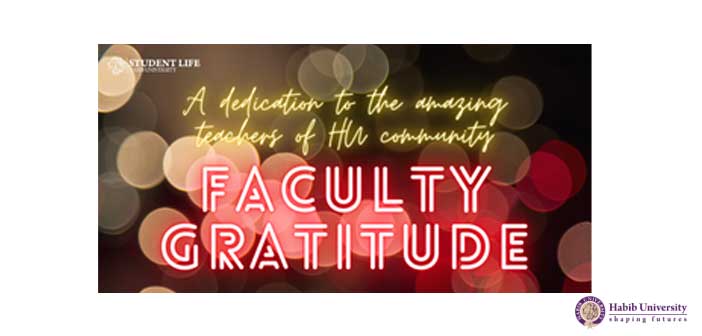 Virtual Concert with Zoe Viccaji
A virtual concert with a live performance by Zoe Viccaji was aired on the Student Life Facebook page on July 15, 2020 and was attended by the University community. Many students sent their appreciations to the office Student Life for this interesting concert.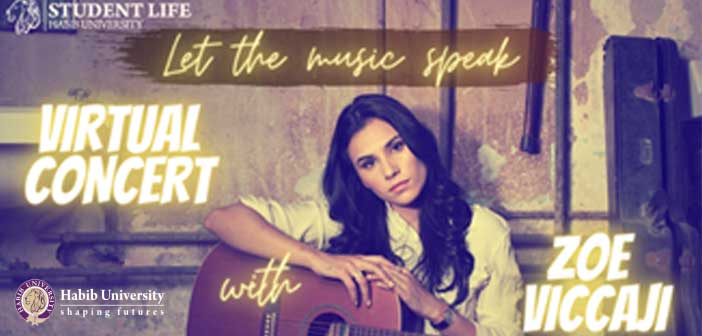 Comedy Night with Hassan Bin Shaheen and Usman Mazhar
On July 16, 2020, everyone shared a good laugh as they watched a live performance by Hassan Bin Shaheen and Usman Mazher. The comedians performed live from Habib University on Student Life Facebook page.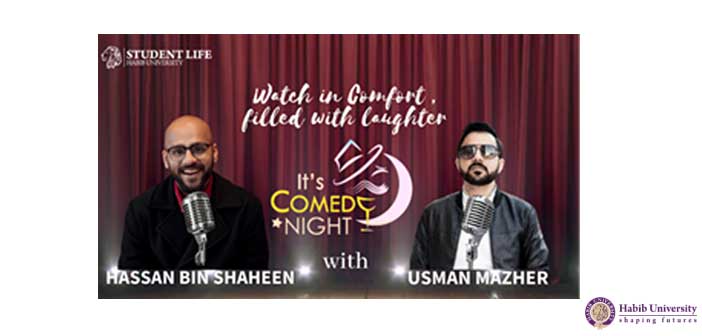 Alvida – Virtual Farewell
The final event, Alvida Farewell was held on July 17, 2020 – a video was prepared with video messages from faculty members and students [from other batches]shared their wonderful memories with the graduating batch. This video was appreciated by the senior management, faculty members and also students who sent their admiration and compliments to the office of Student Life.