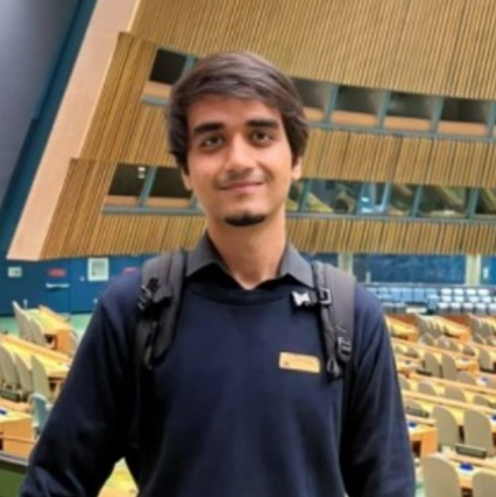 As I sit in my Manhattan apartment, pursuing my Master's degree at Columbia University, I am filled with nostalgia for the incredible four years Habib University in Karachi in Karachi, Pakistan. Choosing Habib University was undoubtedly one of the best decisions I ever made, and I remain grateful for the experiences and education it provided me, particularly in the field of Electrical Engineering.
One of the primary factors that drew me to Habib University was its exceptional faculty. The professors at Habib were not only knowledgeable but also deeply passionate about their subjects, making each class engaging and stimulating. With degrees from renowned universities worldwide, their expertise was unparalleled. I found courses like Power Electronics, Power Generation, Transmission and Distribution, and Science, Technology, and Society to be particularly aligned with my interests, and they were taught by professors who possessed a solid grasp of these topics and could provide real-world context.
What truly sets Habib University apart from other institutions is its focus on personal and character development. Courses like Science, Technology, and Society were part of the Liberal Core, fostering a broader perspective and a deep understanding of the impact of science and technology on society. This distinction enables Habib graduates to see beyond dominant narratives and think critically, making them stand out among their peers.
The Electrical Engineering program at Habib University excelled in every aspect. The laboratories and facilities were top-notch, equipped with impressive resources. These resources provided me with the means to experiment and nurture my inquisitive nature. The faculty in the Electrical Engineering department were experienced and knowledgeable, and some of the best teachers I've encountered throughout my educational journey were at Habib University.
In addition to the exceptional education, Habib University also extended generous financial aid to its students, significantly alleviating the burden of tuition fees. I was fortunate enough to receive a 60% scholarship, along with additional financial aid. Without this assistance, studying in such a prestigious institution would have been impossible for me. It is indeed the institution's community owned model which blesses students with scholarships and financial aids at Habib University to make their futures bright.
In addition to its outstanding engineering program in Pakistan, Habib University's curriculum also encompasses interdisciplinary approach which provided me with a well-rounded education that fostered critical thinking and encouraged a deeper understanding of human culture, history, and society.
Today, I am pursuing my Master's degree at Columbia University on the Fulbright Scholarship, a feat that would not have been possible without the strong foundation provided by Habib University. I aspire to become a teacher or lecturer at a university or work in a power utility, aiming to contribute to the betterment of Pakistan.
If you are seeking an exceptional engineering program in Pakistan that can shape your future, look no further than Habib University's Electrical Engineering department. The hard work you invest during your time at Habib will pave the way for a smoother transition into the real world, and the unforgettable experiences you will gain will last a lifetime. The opportunities available at Habib University are limitless, and its exceptional faculty, intellectual curriculum, and world-class facilities will empower you to make a meaningful impact on the world.
The blog is written by Zain Hussain, Habib Alumnus from Electrical Engineering Department, currently pursuing Masters in Electrical Engineering at Columbia University.