EVENTOS is the student programming board of Habib University, wherein members plan and execute events for students.  These events fall into three sub-categories: diversity, student-body-wide competitions and social events.
After a successful Fall 2015 semester, EVENTOS members gathered on Saturday, January 30, for a daylong retreat to reflect on last semester and plan an exciting Spring 2016 semester. The retreat was planned and orchestrated in consultation with the organizational leaders by their Patron, Samana Qaseem, Student Life Senior Officer.
During the retreat, the almost 20 student leaders went through a series of icebreakers, team builders, and planning activities.  They also worked on inter-group communication and discussed how to be more inclusive in their programming efforts.
The group also conducted a SWOT (Strengths, Weaknesses, Opportunities, and Threats) Analysis to help them think proactively about the work they had done and where they can go this semester as a body.  The activity was led by Associate Director Brian Gallagher who talked with students about turning threats and weaknesses into strengths and opportunities.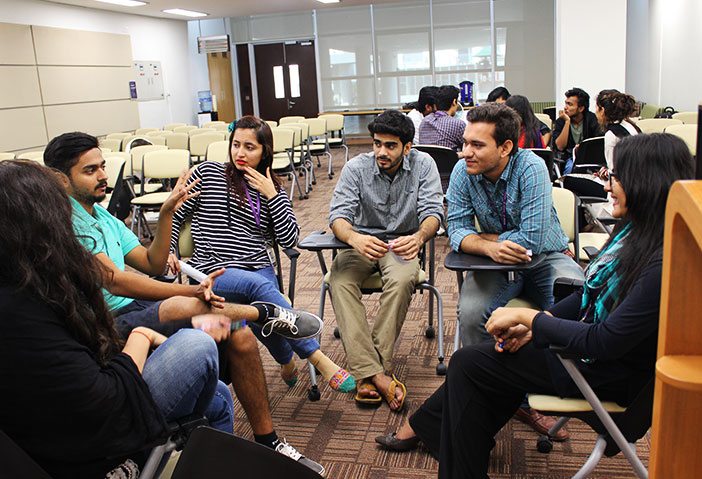 By the end of the retreat, EVENTOS planned out a spring semester full of different events for students. The group has a goal of doing six events in February, six in March, and at least eight in April.  They are looking forward to a culminating event in May during the HU Appreciation Week which will run from May 2nd-7th.  Stay tuned for more great things from EVENTOS!