As part of its founding values, Habib University (HU) continues to lay emphasis on the importance of building communities to serve the great cause of societal development through support for higher education.
The Pakistani diaspora in Houston, Texas are at the forefront of philanthropy, community building, and supporting causes beneficial to society. The celebrated generosity of the Houston diaspora and their steadfast support for Habib University have been instrumental in helping achieve the aim of transforming higher education in Pakistan.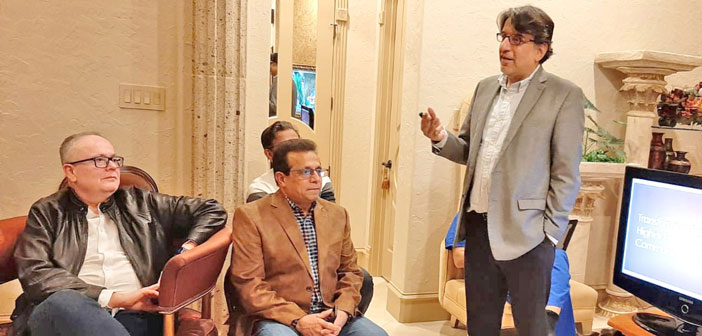 In that respect, on December 11, 2019, a gathering to raise awareness of HU and its mission was held at the residence of a prominent member of the Houston diaspora and a great supporter of the University, Dr. Muhammed Gulzar Nathani. Dr. Nathani is a distinguished gastroenterologist in Houston and affiliated with multiple hospitals in the area, including Baylor St. Luke's Medical Center and Houston Methodist Willowbrook Hospital.
President Wasif Rizvi addressed the gathering at Dr. Nathani's residence, presenting Habib University's unique approach to an undergraduate liberal arts and sciences education in Pakistan, while also highlighting the difficult state of higher education in the country.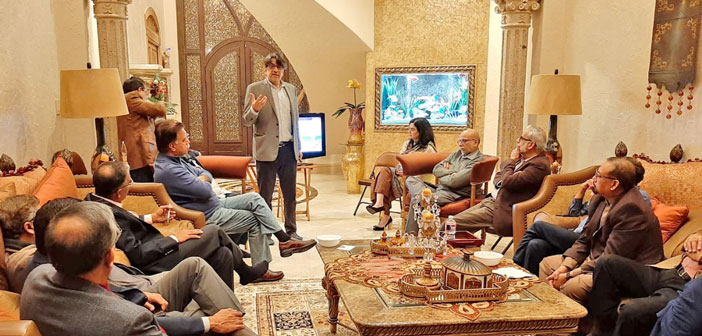 Speaking about the tradition of private universities in the United States, President Rizvi stated that the US higher education institutions uniquely focus on addressing a key societal mission and ensure that a university is co-owned by the larger community, making themselves accessible to wide socio-economic population.
He explained that the youth in Pakistan nominally face three problems: accessibility to higher education; financial barriers; and the gap between employable workers and university graduates. To address these problems, he said that HU has de-linked sustainability of education from student tuition revenue. He introduced the audience to Habib University's Talent Outreach, Promotion and Support Program (HU TOPS), that provides full scholarship to 50 students from local examination board and from comprised socio-economic background every year.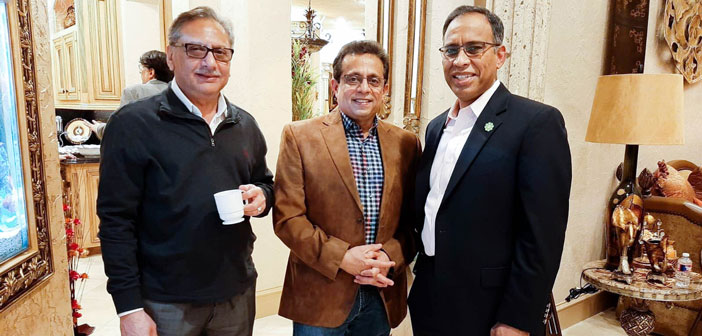 President Wasif Rizvi invited members of the Houston diaspora to become co-owners of Habib University, and lead the way in providing an international standard education for students in Pakistan. "This is an investment in the youth of Pakistan. By helping them receive a global education, through building this community of supporters, you will ensure their role as future leaders of the country."
Dr. Gulzar Nathani also spoke with the guests, emphasizing the importance of raising awareness about Habib University's unique mission with wider members of Houston diaspora. Dr. Nathani shared his experience of visiting HU's campus earlier in July this year, stating that he was greatly impressed by the student-centered campus and invited others to do the same when visiting Pakistan.
"A lot of people did not know about university. Among the people who were here, only a few had known about it. This event was an introductory for Houstonians and to help carry on the work that the Habib Family and other supporters have been doing," he said.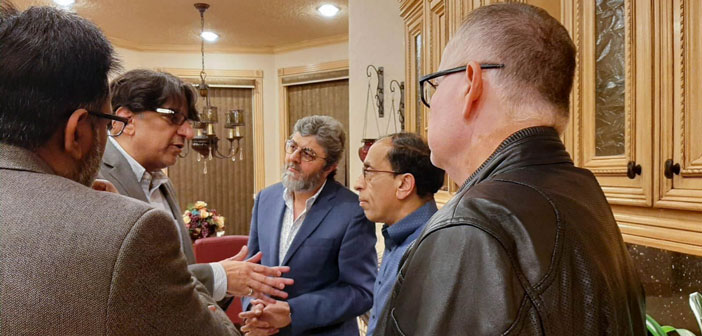 Dr. Asma Siddiqui, a pediatrician based in Houston attending the event, spoke about how impressed she was to discover that a university in Pakistan, which combined liberal arts with the sciences, was growing in its community of supporters. "The building process, the mission and the values of the university is really what has attracted me," emphasizing that the diversity and career opportunities available to students at Habib were vital in today's changing world.
Dr. Khawaja Azimuddin, a colon & rectal surgeon in Houston, spoke of being pleasantly surprised to learn that there is a higher education institution in Pakistan, similar to the US and UK, that places emphasis on the humanities. "Kudos to Habib for doing this. Our prayers are with you and we will do whatever we can for this university."