Week of Welcome (WoW) is a much celebrated campus-wide tradition on college and university campuses around the world.  During the Week of Welcome, the Office of Student Life and the Office of Academic Performance geared up for the new semester and welcomed all Habib University students back on campus.
To reintroduce students to the campus community, a number of social and educational activities and programs were hosted during the first week of classes to help students become familiar with the university's array of resources, meet new people, and make new friends.
On Monday, January 25, the HU Gym hosted a basketball shooting contest as well as a push up challenge.  Students competed against each other in a bracket and also learnt about the services offered at the HU Gym.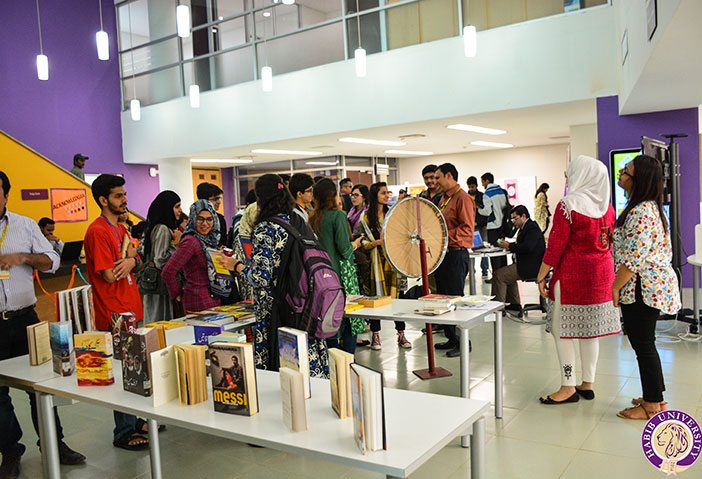 The Library and Information Commons team hosted multiple stations next day. Students were invited to visit for quick 5 minute tech tips, take selfies with books, write notes of gratitude to their professors and other staff members, and take pictures at a picture booth.
The day after, the EHSAS Center provided students with various resources to help them with their time management, writing, and note taking skills.  Students also enjoyed a high tea service along with free giveaways such as multi-color highlighters and post it flags.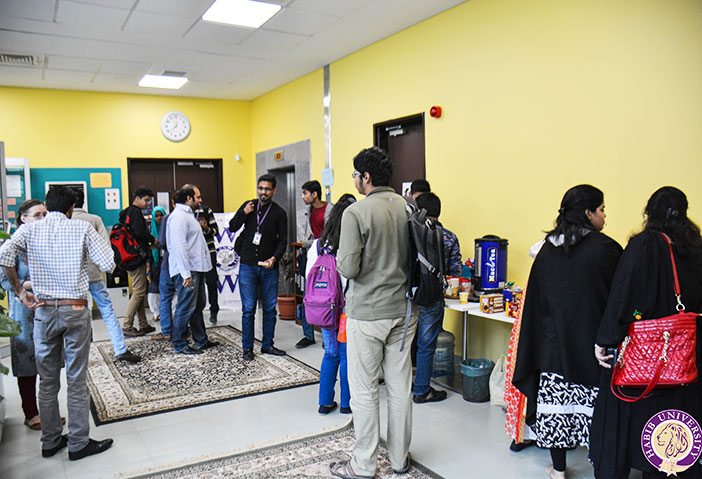 On Thursday, the Office of Student Life hosted an Involvement Fair where over 15 clubs and organizations participated spending time promoting their meeting times and recruiting new members.  Students enjoyed music by Moseequi (student organization) and a few dance performances from RAQS (student organization).  The Office of the Registrar also participated and provided information to students regarding the services provided through their offices.
On the last day, the Counseling Center and the Wellness Center came together to host a Harry Potter themed event where students were introduced to the new counselors on campus, and were provided with resources to help them manage stress, while also engaging in self-esteem building exercises.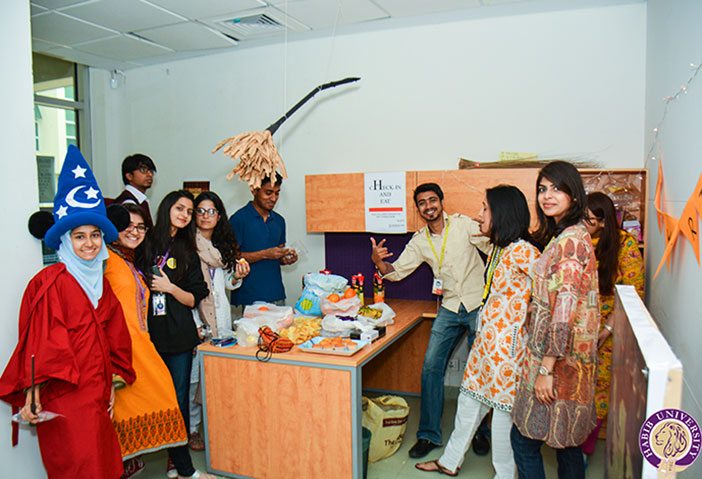 With WoW being a collaborative event, the Office of Student Life and the Office of Academic Performance would like to thank the Office of the Registrar, the Library and Information Commons, the University Gym, the EHSAS Center, the Counseling Center, the Wellness Center, Student Clubs and Organizations, the Admin Department, the Housekeeping Department, Print Services, and of course the students for making it a huge success.