In order to find lasting solutions to the societal challenges Pakistan faces, Habib University (HU) has been at the forefront of exemplifying the crucial role played by the larger community in taking co-ownership of higher education institutions.
Bringing the Pakistani diaspora in Houston on board has been vital for Habib's mission to solve key problems in Pakistan's higher education landscape, and the adverse effects it has had on the country's human development index. Without an emphasis on higher education and providing opportunities for its youth, a country cannot progress nor can its future be secure.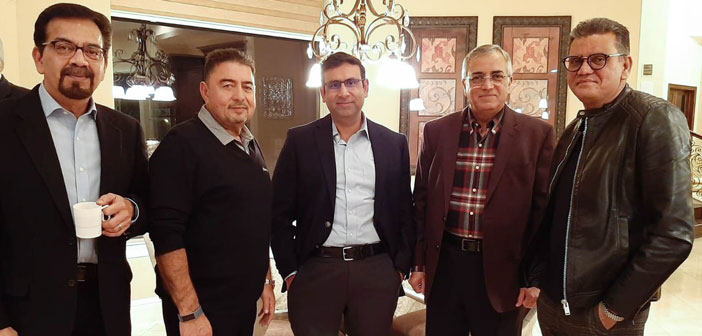 This was a crucial point emphasized by HU President Wasif Rizvi during a gathering at the residence of Mr. Fuad Cochinwala, a prominent member of the Houston diaspora and a steadfast supporter of the University. Mr. Cochinwala is a businessman and the President and CEO of One Step Diagnostic; a Houston based Independent Diagnostic Testing Facility (IDTF).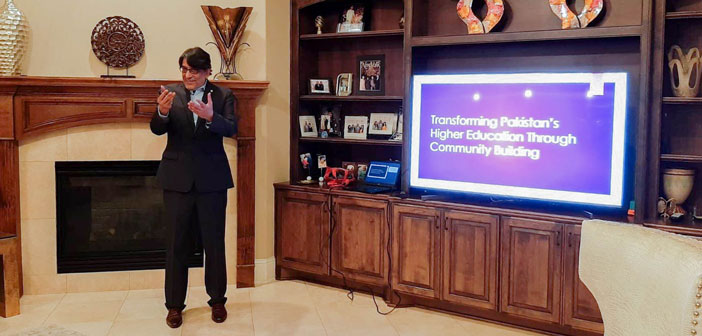 During his address, President Wasif Rizvi explained the connection between higher education and human development, and why a lack of focus on the former has had a negative impact on the latter.
"Education is a major indicator in a country's human development index. It would be fair to conclude, based on the ground reality, that a majority of the youth in the world's 5th largest country have no access to basic education, let alone higher education," he explained.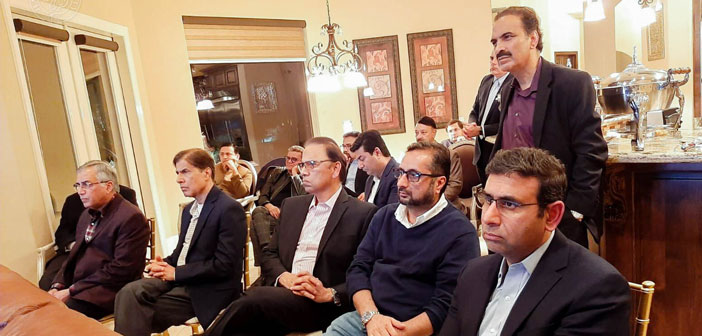 President Wasif Rizvi pointed out that a failure to invest in higher education and not equipping its citizens with skills required in an ever-changing and competitive world, are among the primary reasons Pakistan ranks low in the Human Development Index.
"In order to address this," President Wasif Rizvi said, "Habib University has focused on three challenges that Pakistan faces: intellectual experience; problem of accessibility; and reshaping philanthropy."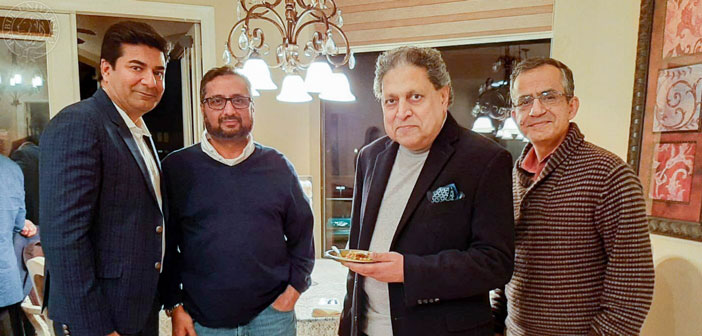 Speaking on each challenge, he explained that Habib's unique approach of combining liberal arts with the sciences gives students a holistic education that strengthens critical thinking. The issue of accessibility is being addressed by providing full scholarships to students from local examination boards and from diverse backgrounds though Habib University's Talent Outreach, Promotion and Support Program (HU TOPS).
On the third problem, President Wasif Rizvi elaborated that in Pakistan, one of the most charitable countries in world, philanthropic efforts in support of higher education has been neglected, which Habib has sought to change. He invited members of the diaspora in Houston to view supporting Habib University as a way of securing the future of Pakistan's youth and helping the country progress.
Dr. Shagufta Naqvi, a hematology and oncology specialist and strong supporter of Habib, reiterated this same point at the gathering. She spoke of the Houston diaspora who have always kept Pakistan's betterment in their thoughts and emphasized that, "no country can develop without higher education, which is why I feel there has never been an institution in Pakistan of the caliber of Habib University."
Mr. Qaisar Imam, a senior project manager at IBM attending the event, expressed support for Habib's vision to provide students with quality education through the committed sustenance of a core group of supporters. "I hope that once people understand the mission, principles, and values of Habib they, like myself, will step up and support the University," he said.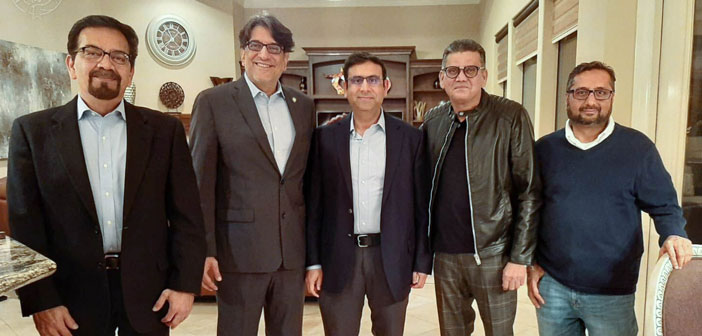 This was a view shared by Mr. Sohail Syed, President of the Islamic Society of Greater Houston who said that philanthropists could help higher education and create the leaders that can tackle issues of global importance. "When I was a student in Karachi, the option was only to become either a doctor or an engineer. To see how Habib has shifted focus on a holistic education is something I find extremely gratifying. I look forward to supporting Habib University," he enthusiastically stated.