A new university that promised to promote liberal arts through hardcore sciences, built near Pehlwan Goth, Gulistan-e-Jauhar – once considered notorious for its law and order – sounded too utopian.
But sitting in the newly built auditorium at the Habib University for an orientation session delivered by Wasif Rizvi, the President of the Habib University Foundation, speaking about his firm belief that Pakistan direly needed a real liberal arts university, one wondered if he was talking pragmatism or idealism.
While established institutions were also offering social sciences with a flair in liberal arts, one was forced to pause and ask if taking a chance on Mr. Wasif's claim will work in favor of their children.
Idealism can fizzle out in face of life's harsh realities.
The modern architecture of the building; the group backing the university – a trusted name in the field of education; the pleasant mix of highly qualified local and foreign faculty; an administrative system at par with internationally recognized educational institutions; all of these were quite interesting lures to give into.
"That's all sweet talk," retorted a friend who taught at a rival institution. "You should consider whether your child will get a decent job at the end of the degree," he advised.
"Will your daughters stand a chance in a job interview [competing]with five other candidates coming from established institutions?"
Thus, to seek (admission) or not to, that was the question.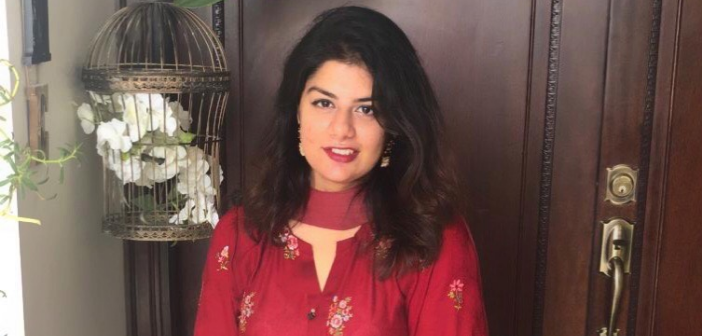 Mariam Fatima, Class of 2019 – School of Arts, Humanities and Social Sciences
My daughters: Nida Zehra, Gulay Syeda and Mariam Fatimah (triplets) faced this question, would they go on make the second ever batch to graduate from Habib University?
Ultimately, they were convinced that Habib University was a better option for them than any other university. Why?
Mariam had developed a sharp interest in sociology and anthropology in her A' levels. An 'A' grade proved her commitment to pursue a degree in this area. She found the right combination of courses in the BSc degree: 'Social Development and Policy' offered at Habib.
Nida's unflinching partiality to a combination of literature and development was fulfilled with a pleasant combination at Habib: a major in Social Development and Policy, and a minor in English Literature.
Gulay Syeda, the classy artist as we call her did not want to end up in a traditional art school which only taught manual design. She found 'thinking design' her destiny at the Communication and Design program at Habib University.
The only hindrance was us, the parents, who were not entirely convinced.
The girls settled on a middle path, applying to Habib as a third option.
We were happy.
I secretly thought this could be a good way to dissuade them from ending up in a new university.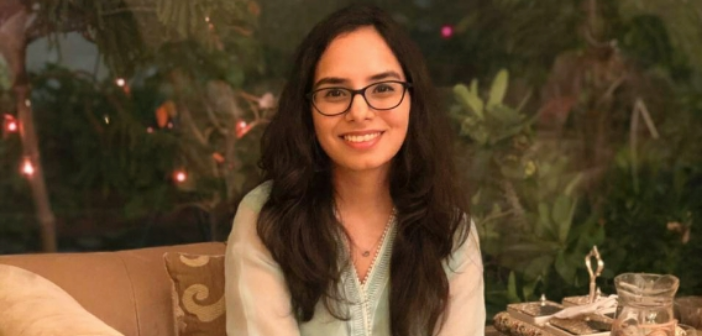 Nida Zehra, Class of 2019 – School of Arts, Humanities and Social Sciences
Once they apply in all the universities, along with Habib, they will realize that other established universities ensured a good future at the end of the degree, as advised by many of our friends.
"What good would this adventure be if your girls ended up far behind in the race towards a good job," we were told.
The girls won. Having given tests and interviews elsewhere, they ended up more comfortable in this particular, new engaging environment of Habib University. Why? I will begin with the most obvious ones.
There was a sense of belonging around the premises – perhaps the deliberate architectural design gave you that sense – with its small hideouts, student retreats, cafés (though slightly expensive) where students could feel homely.
One could use the gym or take a swim in the pool (with separate timings for men and women of course) to vent out the stresses of being a student. Or one could indulge in a game of Foosball during the time-out from back-to-back classes.
There was a robust security mechanism in place for students at Habib University and Students could stay late on campus – another major worry for parents who did not consider the University of Karachi even as a side option due to dire security reasons.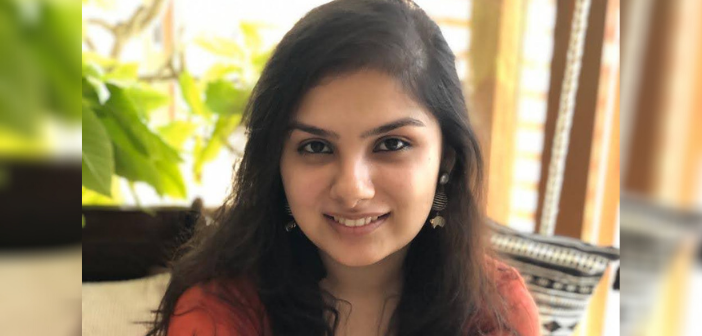 Gulay Syeda, Class of 2019 – School of Arts, Humanities and Social Sciences
When they arrived, the faculty welcomed the students with open arms. There was an open-door policy for students to walk in – of course by prior appointment – and discuss the world with highly-qualified teachers. These teachers had no qualms in entertaining fresh minds brimming with new ideas and offered fresh perspectives.
To me, that was the fulcrum of building a liberal environment where students could exchange and foster fresh ideas while not being shot down in the face of orthodoxy.
Our daughters completed their degrees and found good jobs.
One now works for The Citizen's Foundation as a Program Coordinator; the other works for Habib Bank's Innovation and Financial Inclusion department as a Product Specialist; and the third, a published writer, works as sub-editor for the digital media platform Dialogue Pakistan.
While applying for these jobs, they faced concerns from their respective employers for entertaining applications of graduates of a new university.
But a comment made by an employer at the end of a job interview made my daughter's day: "the students of Habib University have a deep grip on their existence. They have been thoroughly trained to think and delve deep. We need people who think; we do not want robots".
– Sumera Naqvi, author and mother of triplet students of batch 2019.