CodeBlue
Codeblue is one of the pioneering conferences which hopes to attempt at resolving water crisis in Pakistan with the help of science, technology and engineering. Encompassing policy/decision makers and communities, it is a platform where businessmen and citizens collaborate to look for indigenous solutions to water crisis of Pakistan.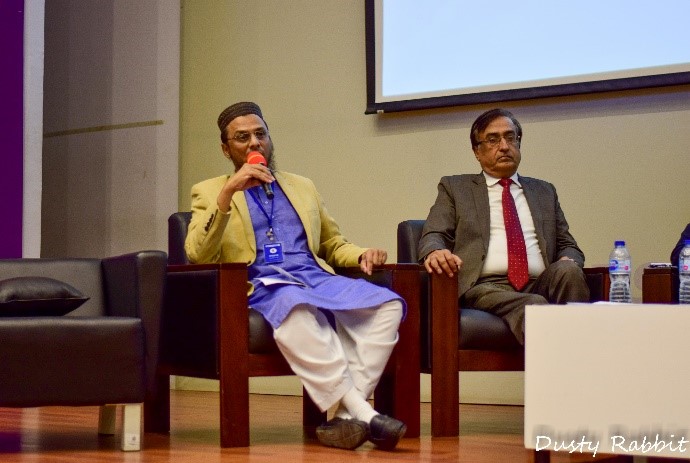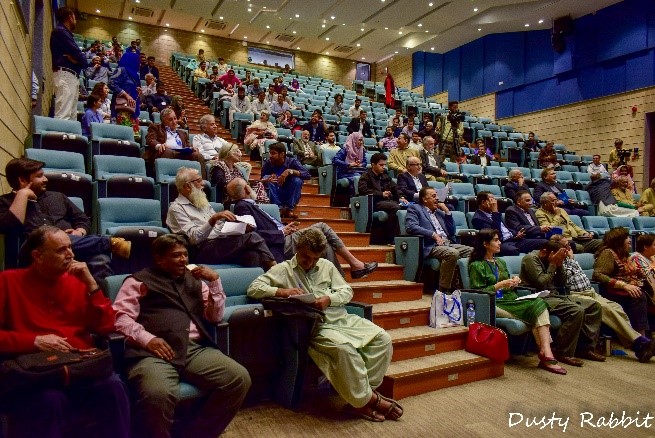 The conference was held on the 9th of March, 2019. It was divided into two halves. The first half consisted of a series of talks and panel discussions which included some renowned people such as Dr. Erum Sattar, Saud Hashmi, Taj Haider and Dr. Farooq Sattar. The panel discussed on variety of topics including Management of River Indus, the Myth about Water Shortage and Technical Solutions to Attain Efficiency. Their talks aimed to give an administration perspective and was met with participation from the audience, making it quite an exciting segment.
---
The second half consisted of a "breakout session", where participants divided themselves according to the group discussions: Water Infrastructure and Technology, Urban Water Management and Distribution, Waste Water Management and Creating Awareness on Conservation. These groups contained experts and participants who tended to their respective matters throughout the breakout session. Other than that, participants who brought their prototypes also got to showcase them in this session. The final part of this conference consisted of a panel discussion between representatives of each group as a conclusion.
More CodeBlue Pictures