Core Team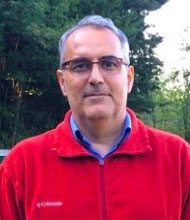 Mohammad Moeini Feizabadi, ABD
Director Academic, Graduate School Curation Program
Senior Lecturer, Social Development & Policy
Mohammad Reza Moeini-Feizabadi has taught at two major public universities in the United States, including University of Massachusetts Amherst and Central Connecticut State University; and at four renowned liberal arts colleges, including Bennington College, Bard College at Simon's Rock, Siena College, and Skidmore College. In addition to standard Neo-classical Economics, Moeini-Feizabadi has researched and taught about major traditions in Political Economy, including Keynesian Economics, Marxian Political Economy, Austrian School, and New Institutional Economics. While he thoroughly enjoys teaching Economics at introductory level, he always tries to enrich his teaching by incorporating his ongoing research and other intellectual activities he is engaged in at advanced levels.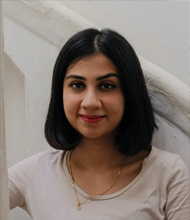 Anum Asi
Director, Graduate School Curation Program
Assistant Professor, Communication and Design
Anum Asi holds an M.F.A. in Creative Writing from Cornell University and was a Fulbright Scholar at Columbia University where she studied Sociology and Education; her research investigated the educational strategies of South Asian Muslim students and parents in NYC. Her creative work has been published widely and won the 2021 Emily Clark Balch Prize for Fiction. She has over ten years of experience in teaching and in program and curriculum development, focusing on equity, meaningful mentorship and rigorous instructional design. Most recently, she served as a Lecturer in Cornell University's Department of Literatures in English, where she taught courses in Creative Writing and Memoir.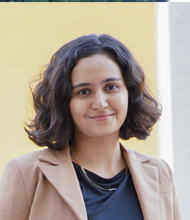 Hareem Salman
Deputy Manager, Graduate School Curation Program
Hareem Salman has recently completed her Double Master's in Research and Innovation in Higher Education through an Erasmus Mundus scholarship. Prior to joining as the Deputy Manager of GSCP, she has worked at Habib University's Educational Help, Services and Academic Support (EHSAS) Center and interned at the Center for Research in Higher Education Policies (CIPES) in University of Porto, Portugal. Her research interests include social innovation in the higher education sector, the development of 21st century skills in university students, and its link to the enhancement of graduate employability.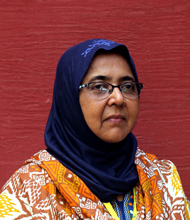 Yasmeen Bano
Senior Director, Student Success, Office of Academic Performance
Faculty Mentors, Summer Tehqiq Research Program
Each year, faculty from across the disciplines at Habib University mentor GSCP students during the Summer Tehqiq Research Program. Find our past and current faculty mentors here.